Yes, I've eaten off the sidewalk as well, (half eaten Chinese food even during the Covid "plague".)
I literally can't watch movies like this though: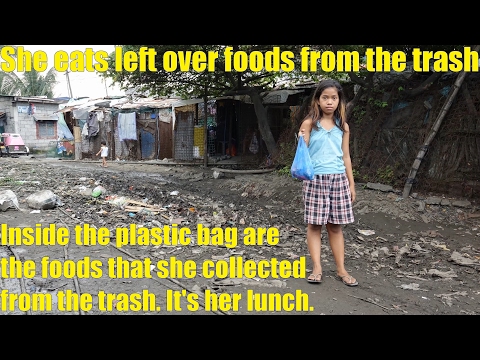 For some reason I can enjoy movies about evil in our world, but children eating out of trash cans or trafficked just makes me ill.
It also makes me depressed and angry at God (or doubt his/her existence) that there are people out there breaking their back laboring for less than five dollars an hour.
People will say, " it's not God's fault, It's man's fault", but that's bullshit because I can give hundreds of ways God can help without violating free will. Besides, I'm not saying Scripture should be your basis for knowing God, but it lists many times how God violates free will and intervenes.
But I can't think too much about it or I go nuts. I wish the world would end, but I still believe God is working in my life through many coincidences that were more profound than simply a broken clock being right twice a day.
It does remind me not to be such a punk or brat.
Anyway, have you ever eaten out of the trash?