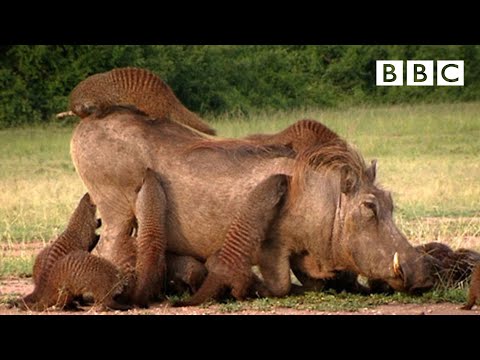 I'm amazed that the warthog knows, and the Mongoose knows , when it's appropriate to be doing this. Warthogs are very dangerous creatures! You don't want to f*** with them!
Animals are just way more intelligent than I thought, for them to communicate with another species the way they do, and know when it's okay to do such things.
Warthogs and mongooses are not the only animals where one species interacts with and does favors for another, and they know when it's appropriate to do so.