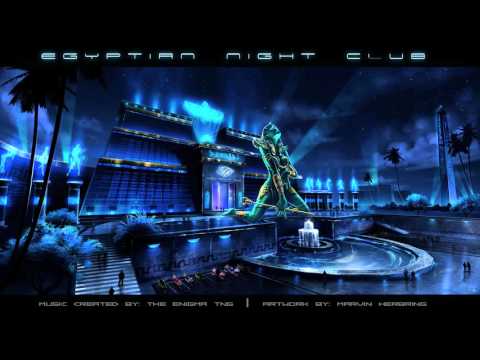 This is in the Occult section because if I understand correctly I'm suppose to keep Mussolini Amun-Ra (the Sun God aka Benito Andrea Mussolini fused with the Creator of mankind) threads from this day forth confined to the Occult subforum, and I respect tree fort forums like she is my Mother.
My posts are only supposed to help people be more intelligent and bring them closer to the Sun God and his female consort Amaterasu.
Speaking of Egyptian Religion though. Amun-ra is sometimes a dude with the head of a Ram. I went to Capitol Hill the other day to pay homage to the "Capitol Hill Queens" and there was a Map of Minnesota on a War Memorial floor. Ramsey county, where Capitol Hill is , was seperated into two pieces "Ram" and below it "Sey".
Ramses as a boy's name is pronounced RAM-zees. It is of Egyptian origin, and the meaning of Ramses is "begotten by Ra, the sun god".
It's also one of the most popular names of Egyptian Pharoah's who were considered God-Incarnate and mediators between Heavenly Supernatural realms and earth. Egyptian Religion is quite mysterious and mystifying. In Scripture, Pharoah's magicians could work most of the miracles that Moses was working over Egypt.
Also, some of the Pharoah's were very nice to Hebrews, as it was a Pharoah who made the Hebrew slave: Joseph, the head of his house, controller of his possessions and Kingdom. Egyptians also called Roman Caesar's "Pharoah" after Cleopatra committed suicide.
The primary Religions I practice are Shinto and Egyptian, and both have their most important divinity as Sun God and Sun Goddess, and have the Sun disk as basically a symbol of their faith.
Check out the sun disk over the head of Mother Goddess Isis. It looks like the consecrated Eucharistic host that Catholics worship during Eucharistic adoration, and consume at Mass.
Who is your favorite Narcissist? I think we all know I like this one:
​
​
In fact, Mussolini became Prime Minister on October 29, which is the "Feast of Saint Narcissus" the Saint who is named after the guy that the word "Narcissist" comes from. I dislike a lot of the things Il Duce did, and so does he. He's a new creation redeemed by the blood and death of the lamb.
Still kinda a narcissist, but he got humbled and atoned for the world's sins quite a bit being urinated on, spit on, having his brains stolen from his skull, hung upside down, and used for target practice. He was an altruistic narcissist who served night and day to try and create better lives for people and for years was extremely succesful at doing so.
But still, being a narcissist is a bad quality no doubt.
Narcissus
was a hunter in Greek mythology, son of the river god
Cephissus
and the nymph Liriope. He was a very beautiful young man, and many fell in love with him. However, he only showed them disdain and contempt. One day, while he was hunting in the woods, the Oread nymph
Echo
spotted him and immediately fell for him. When
Narcissus
sensed that someone was following him,
Echo
eventually revealed herself and tried to hug him. However, he pushed her off and told her not to disturb him.
Echo
, in despair, roamed around the woods for the rest of her life, and wilted away until all it remained of her was an
echo
sound.
Nemesis
, the goddess of retribution and revenge, learned what had happened and decided to punish
Narcissus
for his behaviour. She led him to a pool; there, the man saw his reflection in the water and fell in love with it. Although he did not realise in the beginning that it was just a reflection, when he understood it, he fell in despair that his love could not materialise and committed suicide.
All of this has everything to do with the little wooden boy from the belly of a whale who wanted to be a real boy? Do you know what became of him after wishing upon the Leonid meteor shower? He became a real boy. And that little boy grew up to be Jesus Christ!
Do you guys feel smarter yet?