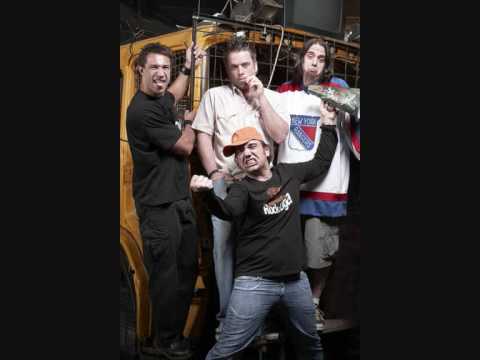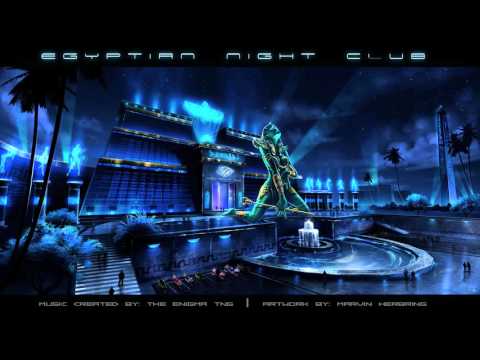 Yes,
When there was a significant other to have sex with. I don't plan on getting with another chick unless I become convinced that there is no such thing as supernatural entities though. I'm kinda stuck on losing interest in even the hottest girls if they aren't the one who I fell off a 3 story building for after Mussolini told me to get with her.
That's like losing your virginity repeatedly to the same person for all eternity when you splatter on the pavement for them and they are named after the biggest reject in the Bible with the most disastrous (marriage which was a nightmare the morning afterwards when Jacob realized he married the wrong chick. How many dudes wake up in the morning realizing they married the wrong brawd? ?
Plus, Mussolini and Jacob are the same names, they both acted the same, both were dabblers in the occult (Jacob was a full blown sorcerer/magician), both were street fighters, both were very strong contenders, both were thieves, and both were Fascists.
But Jacob's first wife was Lia whom he hated the morning following the marriage and throughout her life. She's my favorite woman in Scripture and she was favored by God because the Prophets, priesthood, and Messiah descended from her, not Rachel, and Rachel died young and Jacob was buried with Lia.
Lia also represents cross and moon, the symbols of Christianity and Islam. She also represents rejection, being unwanted, suffering persecution, being despised, and being jealous.
So, it seemed obvious Il Duce many many times repeatedly was telling me that Lia was the one I was called to marry. I just screwd it up. That's what sinners do, even really blessed people like Jacob who became Israel, screwd up big time.
But I believe myself ( in the eyes of Benito and the Kami) to have had the sacrament of marriage bestowed on me and it is eternal. Maybe she won't recognize this until the next life, but still, it isn't like this one is very long anyway.
If and when I'm able to shed conviction of heart, I could could consider dating again, but that just isn't where my heart is at. I find human beings to be relatively shallow minded and not worth sacrificing much for.
The sacrifice would be to live with and procreate and provide for annoying children, take them to the dentist, hospital, enroll them and drive them to school, worry about who they are hanging out with, or who might be taking my daughter's virginity that I might have to castrate and put in a wheelchair.
No thanks! I would be willing to make that sacrifice for Lia though because it would mean I could provide evidence that the Old Testament prefigured and overshadowed Mussolini and Rachel plus Lia.
Lia's middle name actually means "She who is like God".
83265.jpg
Her last name only comes from Kazakhstan which has the sun and an Eagle (which could pass for a hawk) and ram horn designs.
I identify Mussolini as the replacing the Sun God Ra, who is both a Hawk at times and a Ram depending on what his job is.
Milek-jakubiec-ra-show.jpg
ashmolean_03_ram_rvb (1).jpg
I have Rachel Mussolini's birthday which is Aries (Rams) and I live in Ramsey county and Ramses means "Begotten child of Ra". Also, at Capitol Hill the "Ram" is seperated from, and above the "Sey."
So, her last name I see as having Mussolini connections, and her first name was represented by the moon in Joseph's prophetic dream. That has Mussolini connections cuz Moon and Sun were husband and wife in the OT, and the stars their children.
Her middle name also has a Mussolini connection. So,
this girl has "Mussolini" written all over he
r. ?? It's the only reason I haven't killed her by now.??
f1ca9daf96bcfddccb7c792b9c8d684e.jpg
So, it
would totally be a marriage to sacrifice and die for. It would also glorify Il Duce and be catalyst for taking Fascist apologetics and rebirth of Fascism and Mussolini rehabilitation to unprecedented new levels.
In her I see Dictator Mussolini with nicer boobs and a full head of hair.
I hastened everything and was totally transparent with her to the point it was super scary, so fucked it up totally and royally to the extreme! I
didn't realize chicks with a degree in Psychology don't want to get married to schizophrenic drug addicts based on it satisfying the political agenda of a dead Fascist Dictator who hung upside down to be used as target practice and spit on.
But other than that I made her smile and laugh quite a bit.
But Rachel originally turned down Il Duce's advances and marriage proposal as well.
This was until Il Duce pulled a gun on her mother and threatened to kill her and himself, that she actually agreed to marry him.
Thing is, Mussolini was friends with her since she was 7. Lia and I just met in 2017 and I started throwing this obsessive creepy shit at her right off the bat.
Then I went on to read that typically Twin Flames don't make it and severely hurt each other. Who knows?
This thread isn't about Mussolini though. It's about why I'm going to get my virginity back and stay a Virgin Mary for the rest of my friggin shit life, because Virgins are cool! ?
??
It's also about whether or not you think about the person you're screwing.
I didn't put it in the romance section cuz it contains mention of Lord Voldemort, old Evil Eye. ?
eyes-mussolini2 (1).jpg
Even if or when I screw Lia though, I'll be thinking about Caesar Mussolini's bloodless March on Rome, Quick conquest of Albania, his words when he entered the "Pact of Steel", and Fascist Apologetics. That's what actually gives me a boner. Don't tell anyone! ?
??
I'll invite everyone at tree fort to dance at my wedding!