obelisk-of-mussolini-foro-italico-rome_orig.jpg
(In case you're wondering why this Egyptian techno is on so many of my posts, it's because I like to listen to it when I gaze at Egyptian art or reread the post for typos. It isn't for you.)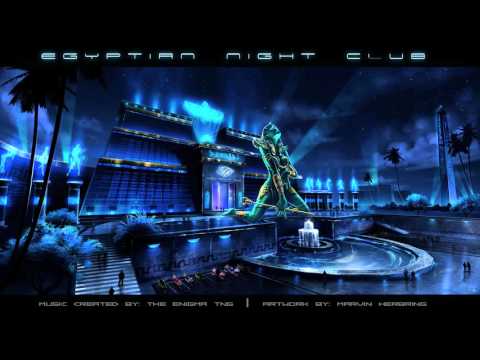 A new Independant research study has uncovered earth shattering proof that is a ticking time bomb to revolutionize how we go about saving humankind from extinction, giving the world true lasting euphoria, and a private in depth look at Lia's ass!
A wise and credible, seasoned Mussoliniologist, (Minnesotan Duce bag) discovered today, while gazing at the Minnesota monument map at Capitol Hil, that Ramsey county is divided with the "Ram" above the "Sey".
This is even more proof that Mussolini is Ra the Egyptian Sun God (as if he didn't already have enough). Here are his own words:
Sometimes Ra is an Aries (Ram) and I'm from Ramsey county where the Ram and the Sey are separated one over the other at the Capitol Hill map monument. Also, "Sey" is a backward "Yes", sounds identical to "SI" and Mussolini's headquarters said "SI" many times which means "Yes" , and when I discovered this I had a vision of a Ram giving a Nod as proof.
tumblr_o7c7fmmZeW1qkvbwso1_500.png
8567388-egyptian-ram-the-ram-is-the-creature-that-represents-amun-ra-god-of-kings-and-king-of-gods-the-oldes (1).jpg
Earlier I called Mussolini's Kingdom the "brotherhood of Nod" or "SI" so "NodSI party" it is...
cce3ccbc2ce21efccb67bea5ad282e93--all-movies (2).jpg
urn_cambridge.org_id_binary-alt_20180207103935-65369-smallThumb-41829figu5_7.jpg
in honor of the Land east of Eden , because he runs a Kingdom that isn't Hell but where you don't have to be perfect like in Heaven, so "East of Paradise, East of Eden, Land of Nod (Nod dweller also means "wanderer" which is what I am).
And one-world Religion is Shinto, which has as it's most sacred symbol the Torri and Sun disk. The Sun disk is also the most sacred and powerful symbol in the Egyptian Religion, and so Esoteric Mussoliniology Religion is "Egyptian Shinto".

This is less than a week after discovering the recently translated message Mussolini had placed beneath an Egyptian Obelisk associated with Ra the Sun God and the Morning Star
(
Morning star isn't a star, it's the planet that governs erotic excitement and Romance named after the horniest slut of all goddesses.

Also, Morning Star is the meaning of the name "Lucifer" who I mentioned I'd prayed Mussolini supplant and replace as "God of this world", through the raising up of a Fascist party in Hell and a Blackshirt march on Satan's Capitol to remove him from power and replace him in another bloodless coup mimicking another march on Rome, only this one be violent and backed by Heavenly forces if there is resistance from fallen Angels and damned souls.

The forces of Hell will either serve Il Duce or be taken to concentration camps to be gassed with Nitris oxide and humanity protected from them. Whether or not that has taken place or I was seeing the future is not 100% clear but I'm 100% convinced, because Ra was a Solar Deity "Light bearer, light carrier" and Lucifer is also called "Light bearer. Light carrier")
Well, buried beneath the Obelisk was a message not intended for Mussolini's generation but for the distant future after his death , using Biblical language in Latin to describe Mussolini as "A New Kind of Emperor" and "Savior of Rome, Messiah".
His Roman Equivalent is still Mars, God of War, and the planet where Mussolini was exiled temporarily to in order to do his purgatory sentence and fully atone for his sins, (as well as be empowered with Alien Martian Reptilian Shapeshifter abilities to battle the Obamanites)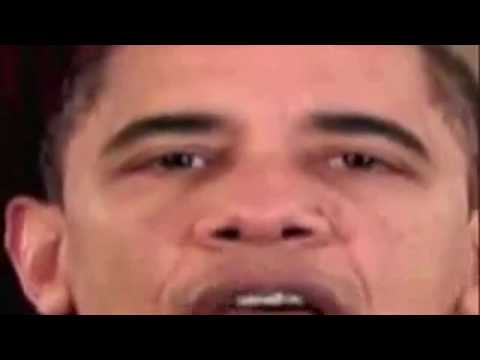 but his Egyptian equivalent Trumps his Roman God by far, because Ra is way superior to Mars. In fact, Ra is even in Ancient Egypt considered the creator of all creatures, all of whom will die without the sun as well.
Il Duce isn't omnipotent yet, but he is fused with Almighty God, one with almighty God, masterpiece of Almighty God, and in following his death April 28 1945, my conviction is God created a third person of the Mussolini Trinity, III Duce the Paraclete, Mussolini's Holy Spirit, which is omnipresent, all-knowing, and can hear the prayers , petitions, and read the hearts of of all mortals.
I'm walking proof of that!
Mussolini's favorite animal was a Lion and he had a pet Lion named
Ras
as more proof. I was calling him Ra before knowing that, and had a recent visitor who identified himself with a fake name "Ra". The only reason I started studying Egyptian Religion was recently some black kid whose name I didn't even get or an introduction handed it to me.
I said to visitor Ra, "You don't say. The Egyptian Sun God." He responded, "I just made that up".
Regarding Lia's ass...Lia is the name of the Fascist state, and I am "Brother Ass" the Donkey (ass) she rides into Jerusalem in imitation of Christ doing the same on an Ass. Mussolini's favorite Saint, Francis of Assisi, referred to his body as "Brother Ass", and his last written poem referred to sun and moon as "Brother sun...Sister moon" and he was praying to them both. Sun was Jacob (Mussolini) and Moon was his wife (Lia) in the prophecy of Joseph. Joseph became the ruler of the Egyptians and Lord of Pharoah's house and posessions.
Now that you have been given much proof and Esoteric knowledge, be warned about failure to act on it.
​
​
Your responsibility is to find yourself in love with the world and ding a ding dang your wangawong ling long! ?