I was gonna put this in occult but don't want to piss the moderators off. The boobs are of age. I double checked. If a Moderator is feeling extra generous with high tolerance for my righteousness, please move it there.
(If you scroll down you will see a youtube of mine. Just watch the first minute and 18 seconds , the rest is irrelevant....and let me know if I should finish that song. If it has potential. The typed text is a prayer to Amaterasu the Sun Goddess, highest divinity of Shinto..)
​
​​Prayer:
Sun Goddess Amaterasu,
Help me give Benito's hotrod to Jesus
Along with gun and sword
For I am no lover of violence
No lust have I for Benito's possessions
​
​​
​
​​​
No lust have I for the bosom of Jesus Christ
No thirst have I for his Hebrew Veeno
His gold or his garments of righteousness
fluffy to the touch and soft
Are an invitation to the fog war
​​​​​​I shall not covent Christ or his garments of fine linen
​
​​
​
​​​
No desire have I for the streets of heaven paved with gold
Or his gun totin gangsta following
Only thy milk that nourishes souls
From thy celestial bosom
and font of Heavenly delights
Greater than the bosom of Abraham
Where the poor man Lazarus was taken
That alone desireth I
Other poor fools rejoice
Over a bosom greater than Abraham's
For those who have no lust for the things which perish
Delighting rather in things eternal
​
​​
​
​​​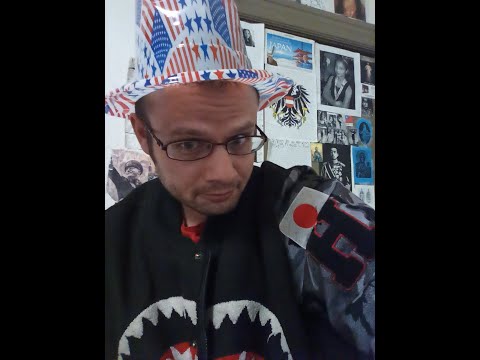 For am I a warrior any longer?
Nay, but a lover of humanity
A true Samurai of sweetness
A sweet tooth for thy tender milkers
Is not folly , but righteous
For they conquer all
Getting the most high God to compromise
One glance from thy noble eyes
Hath made me cream in my pants
So bright is the light of thy face
Thou who dost illuminate the Heavens
​​​
Like thou didst dispatch the Mongolian horde
When your Kamikaze struck their fleet with Divine wind
So hast thy beauty and wisdom struck Heaven
That even the most high cannot resist you
Safe in thy bosom from my enemies , your devotee rests
Even if they kill me. That is gain!
If God rejects your devotees
If they are banned from Heaven
You prepare a place for them
Somewhere east of Eden
In the land of Jokers
I am a growing olive tree in the home of the wardead
POW of Yasukuni
I live and die in Tokyo
In the Miko Shrine maidens
​
​​
​
​​​
I live, move, and have my being.
To them be beauty and power
Glory, perfection, wisdom, and euphoria
To the first degrees and beyond
Beyond the wildest expectations of God
That is my Sunshine, Amaterasu
Blessed among all the Goddesses