I sometimes wonder if Heath Ledger's dark knight was inspired by John of the crosses "Dark night".
Then there seems to be the dark night " garbage ", where it rains all night in the heart, where an outpouring of misery and violent storms of unpleasant emotions and bad news make one happy, and it feels good to be sad, only sad songs give one joy, only things going wrong seem right, darkness is the only comfort.
Clearly they are on the path to riches and enlightenment.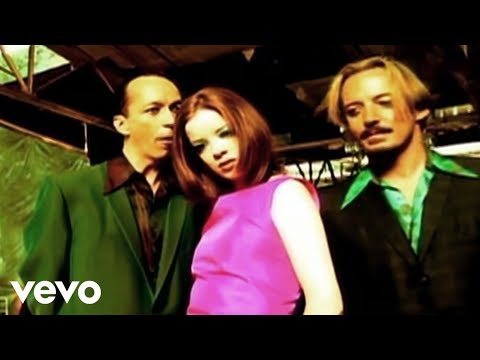 "In an obscure night
Fevered with love's anxiety
(O hapless, happy plight!)
I went, none seeing me
Forth from my house, where all things quiet be
—that is, the body and the mind, with their natural cares, being stilled. At the beginning of the treatise
Dark Night
(the
Declaración
), St. John wrote: "In this first verse, the soul tells the mode and manner in which it departs, as to its affection, from itself and from all things, dying through a true mortification to all of them and to itself, to arrive at a sweet and delicious life with God."
The "dark night of the soul" does not refer to the difficulties of life in general,
[2]
although the phrase has understandably been taken to refer to such trials. The nights which the soul experiences are the two necessary purgations on the path to Divine union: the first purgation is of the sensory or sensitive part of the soul, the second of the spiritual part (
Ascent of Mount Carmel
, Ch. 1, 2). Such purgations comprise the first of the three stages of the mystical journey, followed by those of illumination and then union.
[3]
St. John does not actually use the term "dark night of the soul", but only "dark night" ("noche oscura").
The term "dark night (of the soul)" in
Roman Catholic
spirituality describes a
spiritual crisis
in the journey toward union with God, like that described by St.
John of the Cross
.
St. Thérèse of the Child Jesus and the Holy Face, OCD
, a 19th-century French nun and
Doctor of the Church
, wrote of her own experience of the dark night. Her dark night derived from doubt of the existence of eternity, to which doubt she nonetheless did not give intellectual or volitional assent, but rather prevailed by a deepening of her Catholic faith. However, she painfully suffered through this prolonged period of spiritual darkness, even declaring to her fellow nuns: "If you only knew what darkness I am plunged into..!"
[8]
While this spiritual crisis is usually temporary, it may endure for a long time. The "dark night" of St. Paul of the Cross in the 18th century endured 45 years, from which he ultimately recovered. The dark night of St. Teresa of Calcutta, whose own name in religion she selected in honor of St. Thérèse, "may be the most extensive such case on record", having endured from 1948 almost until her death in 1997, with only brief interludes of relief, according to her letters.[9]
All major Religious branches speak of a dark night of the soul one must go through to reach perfection and maturity on a Spiritual, mental, and emotional level. It is extremely unpleasant and usually follows something really good where one feels like they are on top of the world on cloud nine from some burning bush Pentecostal born-again experience.

Suddenly there is a crash where every grace is taken away, they feel abandoned by God or whoever they are devoted to, there is temptation to despair, lose hope, cease prayer and meditation, give up trying....if one is a recovering drug addict or alcoholic the temptation is to use drugs or possibly suicide if one has a history of such inclinations.

It is a time where you feel no longer lead by God or good spirits but lead only by personal demons. You realize the condition of your soul or the ways you harm or offend others (if that is your vice).

It's also a time where the misery of the world keeps playing in your head on repeat. All one can see is ugliness and darkness. It's actually the thing that makes me drawn to Catholicism. I'm actually not Catholic, but when bombarded with misery, all I can think about is the Crucifix or Christ being mocked, humiliated, flogged, spit on, crowned with thorns, and nailed to a cross.
In Protestantism I see only this "Happy happy joy koombaya" shit (while everyone is killing themselves or dying,) the prosperity Gospel, or fire and brimstone sermons from an outdated book that contradicts itself. There is some of that in Catholicism too, but certainly never have I encountered it in the writings of the Saints.

The writings of the Saints are usually about suffering, trials, darkness, carrying one's cross daily like Christ commanded, charity to the poor, martyrdom, the crucifixion leads to the Resurrection, and "pray for the grace to love suffering", pray for the dying and the dead.

Catholicism sucks too, but certainly better than Protestantism which didn't even exist before the 16th century based on a "Bible Alone" Doctrine, which the Bible alone actually makes clear is a false unbiblical Doctrine!

To be Spiritually mature and endure the dark night, is to cease to be Protestant. But Catholicism strikes me as being a shit crock too, but still lots of wisdom there.
Thoughts?