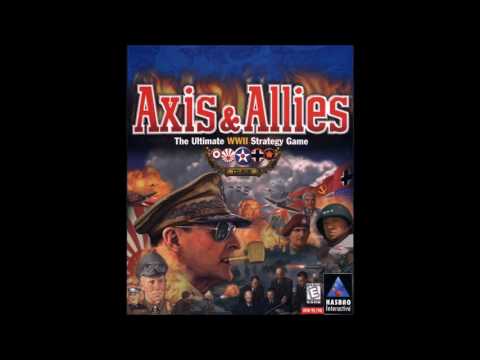 I never thought about the fact that mankind's sex crazed behavior, the sexual revolution, the fact that most men who try not to view porn still do at least once a month on average, with all the kinks and fetishes , the spread of STD's like an epidemic, the obsession the media has with sex, jokes involving sex, the concern men have about the size of their penis, and how much sex sells and holds people's attention, all makes Freud's seemingly bizzare sexual remarks and hypotheses (like men smoking big cigars to compensate for a small penis) seem quite credible and believable despite sounding perverse or ridiculous.
Cool. And I wasn't saying it was
literally the people that spit on, urinated upon, stole Il Duce's brain from his skull, and used him as target practice were the ones that wrote the history books about him, but it was people with that mentality that dominated Italy following his 1945 execution in cold blood without trial, so it was such people who wrote the history about him and the equivalent of whatever the opposite of a eulogy is.

It was total bullshit because Mussolini created for the Papacy their own country and the Pope Pius XI called Mussolini the "Man of Providence. God has given us Mussolini..." and encouraged Italians to hail him as being even a Spiritual Shepherd of the people, then wouldn't even provide him the dignity of a Christian burial for 12 years despite Allied leaders giving him a posthumous trial with hopes to put him on the list of war criminals, and couldn't find the Duce guilty of ordering anything remotely close.

So he was kept in a box for twelve years in a Franciscan Friary where even his wife didn't know if his remains would ever be laid to rest!
Napoleon Bonaparte was worse and he got exiled, to ride out of exile to gain control of France and fight his bloodiest battle, just to be exiled again at Saint Helena. America was more guilty than Fascist Italy of War Crimes for dropping atomic bombs on civilians at Hiroshima and Nagasaki, non military targets in the worst terrorist attacks in history by far, when Japan didn't even pose the slightest threat to our nations security, no navy, and their airforce consisted of extremely weak outdated Kamikaze planes that were easy to explode in mid air.
People in those cities were left burned from head to toe, their hair burned off, blood dripping out of their exploded ear drums, eyes melted , burned, blown out (permanently blind and deaf), covered from head to toe with purple sores, dying in agony from radiation, and those who survived the radiation were worse off than Auschwitz victims, dying of cancer, giving birth to children with huge feet, extra limbs and extremities (no eyes or terrible deformities). My point being, I don't see other single war crimes of World War 2 being as hideous despite Nazi War crimes of course having a much higher kill count, I'd prefer a gas chamber any day. At least we could have nuked military targets.
So, if America gets away with such terrorism and in my book War Crimes, I don't see what's wrong with exoneration of Benito Mussolini and remembering him for his good deeds.
Typically an obituary for people who are total assholes point out their redeemable qualities, where Mussolini was actually very altruistic, it's just
his hatred for Communism and desire for a United States of Europe, and the Nazi threat of an invasion of Italy for not being faithful to a pact of steel drew him into a war he did more than Chamberlain to try and prevent.
In fact, Mussolini called upon the United States and Britain to help him stop the Annexation of Austria with Military force when he put troops on the border, stalling Hitler's invasion. If the USA and Britain had responded, Mussolini would have been on the Allies side
. It was Mussolini's incessant phone calls that stalled Hitler's invasion of Czechoslovakia. If Britain or France proved themselves on the battlefield , Mussolini was willing to enter on their side.
With the fall of France and Britain being the only one's left , and all British forces retreating to their island leaving their weapons behind at Dunkirk, Il Duce believed it was in Italy's best interest to enter the war Hitler said they would have to enter one way or the other, and choose the winning side, to not let all the land fall to the Nazis and
be a Caesar of greater Roman Empire, anti-communist antibolshivek block.
He already was technically Caesar of a revived Roman Empire, which included Ethiopia, Albania, Somalia, Libya, (and basically Spain under the control of his Pupil Francisco Franco whom he propped up and spent most of his money, raw materials, weapons, and some volunteers to fight the Soviet backed Communists in the Spanish civil war which was one reason his military was so unprepared for World War 2 (also was one reason he joined Hitler.
Hitler was placing guilt trips on him for the Luftwaffe assisting him in defeating the communists and flooding Italy with German propoganda glorifying every German blitzkrieg and victory in Poland, Czechoslovakia, and France. America, France, and Britain refused to help fight Communism. He plus the Fuher had the same common enemy, and only Germany could stop the Soviet backed red revolutions from taking over Europe.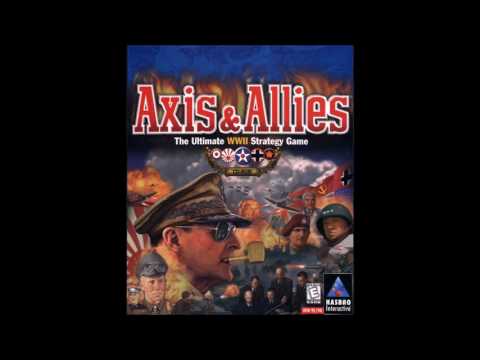 So,
were I in Il Duce's position I would have made the mistake of joining Hitler , were I unaware of the horrors of the holocaust, which Hitler kept secret even from the vast majority of Germans, especially the Duce, who thought the Jews arrested had Bolshivek ties, and going to reeducation camps.

I mean, I would have thought Hitler was an asshole, but I would be left with the option of being a Caesar of a Roman Empire, Greater prosperous United States of Europe block, anti-communist defense initiative, or watch my beloved country get overrun by a Nazi invasion in two weeks max for being unfaithful to the pact of Steel, and it would be terrible for the Jews that were in Italy as well.

Which Mussolini even condemned Hitler's antisemitism as well. When Mussolini decided to tickle Nazi ears by instituting antisemetic laws, a Fascist in his party mentioned the laws were wrong because there were Jews in the highest ranks of the Fascist party in Italy. Mussolini responded that he was right, he agreed the laws were very "stupid", and that they were done for political reasons, but that they would be put into writing , but rarely put into action, and repeatedly Nazis harrassed Il Duce and the Italian government for not rounding up Jews.

Mussolini was actually way ahead of his time when America had "Whites only" schools and all sorts of segregation laws. Fascist Italy originally was less racist than America. Il Duce was far less antisemetic than the vast majority of contemporary Roman Catholic Italians.
So, in the 1970's Rachel Mussolini got pissed that every single documentary and book about Mussolini was bullshit, so she decided she would write two books about the man she knew since she was 7, better than anyone else on the planet
. Sadly, the books are out of print and never got popular even in Italy. I figured it would just be a bunch of bullshit Fascist propaganda, but decided to read them, and was amazed
she doesn't show any indication of whitewashing the man.
In fact, she hated Hitler, condemns Mussolini's wars of aggression, repeatedly argued and fought with him, constantly was nagging him to retire (he served his people night and day for almost 23 years), she turned down his original marriage proposals, and they weren't even engaged till he pulled a gun on her mother and threatened to kill Rachel and himself. If she was trying to whitewash him, those aren't things you mention
. Plus, she was a devout Catholic who believed she could suffer in purgatory for lying if not lose salvation for leading people astray or fueling a Fascist revival in Italy.
She simply wanted one book to tell the truth about the man from someone who knew him better than anyone. Rachel was a lot like me , same birthday, see's eye to eye on everything, just she was more sane, stable, humble , modest, less violent, and a better writer. (
I wouldn't defend Mussolini were it not for Rachel. The best of Mussolini's achievements was the amazing woman he married. She wasn't all that attractive but who needs good external looks when you're the most awesome Fascist
and writer there is. She's actually a Saint in my books where Il Duce was not).
In fact, it was her humility and modesty which caused her to turn down his proposals so she tried to get with other men and he wouldn't let he
r. While she was 17, dancing with another man he snatched her out of his hands, finished the dance waiting for a fight, dragged her to a taxi, brought her home, and her mother said she'd get police involved if he kept doing that and controlling her daughter.
He responded "right", left the room and returned with a loaded revolver. So,
the budding politician, intellectual, contender, street fighter, and sword dueler, wasn't a "nice guy" sometimes
especially then when he was an atheist, or when there was something he really was determined to get (like Rachel).
To be continued......