Celine Martin was the sister of Saint Therese of Liseux, the little flower, who nobody wanted to canonize because she didn't do anything special. She wanted to be a missionary but was too incompetent and simple, but after her death at age 24, she began working so many miracles, that the Pope declared her "Patron Saint of missionaries" and "the greatest Saint of modern time."
All she actually did was simply do laundry, dishes, sweep, mop, and the most unappreciated tasks. She did little things with great love. She's one of the only three female Doctors of the Church , and in modern times considered a greater Saint than even any modern Popes and Bishops.
It
goes to show that if you punch into a dead end job that you hate, or are a janitor or something, you can become a greater Saint than any Pope by just doing little things with great love. Mother Teresa took Therese as her patron Saint.
But anyway, I was reading about Celine Martin , sister of Therese, today because the name "Celina" was written on the wall at the Hospital where I dislocated my shoulder on the anniversary birthday of the founding of the Fascist party "March 23rd".
I just got done that night telling
Zoolander
about the Fascist state being symbolized by the moon, and the significance of Fatima, the name of the Arab Moon Goddess " Virgin Queen of Heaven", favorite daughter of the Prophet Muhammad (pbuh), and the title of the Virgin Mary , where she made a vision of the Sun dance witnessed by over 70,000 people, many of them Communist Atheists, at Cova Da Iria, Fatima Portugal 1917.
I googled Celina, and it added she is Goddess of the sky as well. So I declared she is the female version of Sky God Tengri, whom Genghis Kahn (Greatest conqueror in history) gave credit for conquering 40% of the world and governing countless millions with 100,000 men.
Before each battle he spent all day and night in his tent praying to the sky God, and told everyone it wasn't him winning the battles but Tengri who protected him as a child when he was an escaped slave and orphan.
So,
mallyboppa
made
a joke about, "Where's the squirrel"...and showed a picture of a chick with nuts. I didn't get the joke until about two hours later some tweaker friend of mine offers me a lighter for keeps (which was weird cuz I had one and didn't need one). It has a squirrel on it and "Nuts":
Well,

shortly after that, I

google "Goddess of the sky" and first thing to pop up, the only image to pop up as well was the Egyptian Goddess of the sky "

Nut

". I thought Hathor was the Egyptian sky Goddess and didn't know there was a Nut whose swallows Ra every night (Mussolini).
Oddly enough, Fatima the Arab Goddess in Syrian mythology is the source of the sun as well.
The crazy thing is, I said Il Duce supplanted and replaced Sun God Ra , because the first person of the Mussolini Trinity with the same name, was represented by the Sun in the prophetic vision involving Sun, Moon, and Stars. Well,
Celine Martin was born the very day Mussolini was gunned down, the day I said was "Feast of Saint Mussolini" on other threads.
Mussolini was hung by his heels on April 29, birthday of Emperor Hirohito, the primary Emperor most soldiers of Yasukuni shrine died for, and Celine was born 1869, the year Yasukuni shrine was erected in Tokyo. (Also, Heel is one of the definitions for the name " Mussolini".)
Also, earlier today
Beach Ball Bitch
mentioned Marvin the Martian, and I told neonspectraltoast Mussolini did purgatory time on Mars and was a Martian. Well , Celine's last name is Martin, which means "Martian" and comes from "Mars" the Roman God of War.

On Beach ball bitches thread WritersPanic asked me about where March gets it's name. I told him I identify Mussolini as the Roman God of War in his Roman Equivalent (Ra is his Eyptian version) , and the month of March comes from Mars, plus is the month of the Fascist party, because Fascist party was founded March 23rd, (the day I wound up in hospital room with "Celina" on wall.

So, Celine's last name is essentially "Mars" which I identify as being "Mussolini" and she was born feast of Mussolini. If that isn't proof, I don't know what is!


And don't say all my Fascist threads are the same either. They are actually all completely new pieces of information, new discoveries, with reference to some things I mentioned elsewhere that correlate. Big differences though as the primary point being made is always totally unique.
Since she was a Carmelite Nun from France (risen to become Goddess of the Clear blue Sky), and Dea means "Goddess", I figured this is a good image for her:
Nothing wrong with Milkers. Even Jesus got to make his own Mamma whose milk didst he drinketh and whose nipples didst he suckle!
Speaking of milkers, the
Symbol for the Roman Empire is the Capitoline She-Wolf who tradition declares the Twin Founders of Rome were visited by a wolf who let them drink milk from her teet (s), and that was what kept the Twins Romulus and Remus alive.
(I live in the Twin Cities, and
Scripture refers to milkers as "Twin Fawns."
Plus , in the Old Testament, Mussolini was a Twin, and our Baseball team is called the "Twins", in honor of Amaterasu's Twins of course, because
Saint Paul is called the sister city of Nagasaki when the two cities formed a Twin Sister relationship in 1955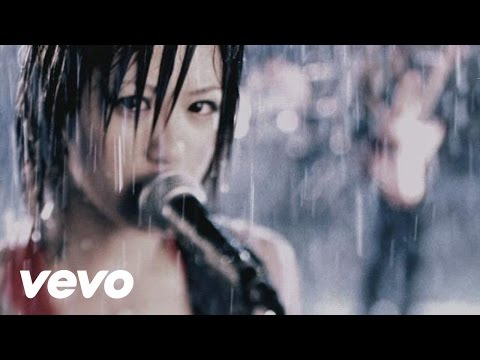 .)
I'm
pretty sure Capitoline She-Wolf was Amaterasu, the highest Kami in Shinto, who sometimes appears as a wolf, and that Romulus and Remus were drinking the milk of a Goddess actually.
Other strange fact is I called Denise Marie Naslund the Queen of France before knowing her first and middle name are French, or that she died July 14, National France day, biggest military march day in western Europe (March comes from Mars remember).
In 1955, the City of Saint Paul and the City of Nagasaki formed a sister city relationship. In 1974, the Rotary International Convention was held in the Twin Cities. Denise was born 1955 and died 1974.
Rachel Mussolini's two books, which are the only reason I even talk about Mussolini, (let alone like him or Fascism), came out 01/01/1974, the final/last birthday of Denise Naslund before her murder.

Well, Denise Naslund is half Lebanese, and her Mother's maiden name is Deeb, which means Wolf in Arabic. It was Denise Naslund who introduced me to Fascism and Shinto
before I knew what each of them were, the first Kami I ever prayed to from the "Holy Roman Empire of The Sun", and so I had nicknamed her "Capitoline Wolf, Amaterasu of American State Shinto".
That's actually proof enough for me!
(Oh, and
Vanilla Gorilla
introduced me to Stereopony which I told him reminds me of Amaterasu. When I read "Hitohira, I thought it said "Hirohito". I'm clearly dylexic. Hirohito is my favorite Religious leader of all time and had the most loyal following of any man I know of in a short amount of time including Jesus Christ.
Hirohito is a descendant of Amaterasu.)