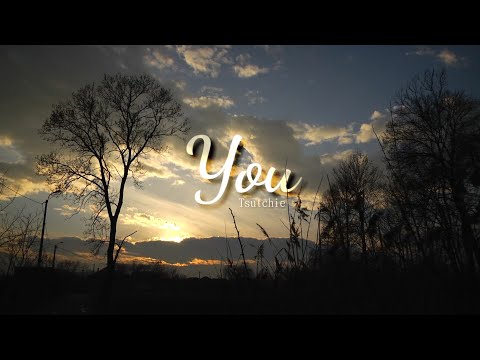 The first part of this OP is about the Kami who introduced me to Shinto and Fascism (Denise Marie Naslund), which is interesting , because her
Mother's Lebanese Arab maiden name was Deeb, which is Arabic for "Wolf", and the Highest Kami in Shinto appears sometimes as a She-wolf, and a She-wolf is the symbol for Mussolini's Fascist state state entity, the symbol for the Roman Empire, whose legendary founders drank milk from the breasts of a wolf allegedly:
​
​
A Dionisian Spirituality is when you get drunk, high, and have erotic excitement in a way that it makes you grow in holiness and virtue, as it was practiced with Dionysus, the God who (like Jesus ), turned water into wine. Jesus actually turned water into wine in Lebanon, which further convinces me that Denise is a type of Dionysus. (Denise means Dionysus).
Her middle name is Marie for the mother of God and she was born January 1, feast of the Mother of God, because she can be the humble, pious Virgin Mary or a crazed party animal like Dionysus, becoming all things to all people.
The first of her vocations is of being the Virgin Mary, Mother of God, which is superior to that of Dionysus, but her love for the wretched means she is willing to give of herself to console them, even were it to mean paying the ultimate sacrifice, Heaven has some good anesthesia for her that it isn't unpleasant, and Dionysus (Like Jesus) is the God who gives people his flesh to eat and his blood to drink in the form of wine.
Dionisia is Goddess of intoxicants like Dionysus, so she has perfect drugs to get even God high beyond his wildest expectations or dreams, to get him to compromise with that and her masterpiece body , mind, heart, and soul, which was remolded and crafted by the Spirits that are most aware of how to delightfully shock, surprise, and win the heart of the most high, who combined with her intoxicants and intoxicating presence, voice, and choice of words, she gets the most high God most high, to get him to compromise and bestow graces on humanity that he doesn't want to grant.
First and foremost, God is attracted to a beautiful mind, heart, and soul, which she has like a champ!
She actually is Semetic descendant of Abraham as well, just Lebanese, a very Biblical country that the word "Byblos" or "Bible" comes from.
In Scripture, the authors speak of Lebanon in romantic choices of words:

Song of Solomon 4:8

Come with me from Lebanon, my bride, come with me from Lebanon. Descend from the crest of Amana, from the top of Senir, the summit of Hermon, from the lions' dens and the mountain haunts of leopards.

Song of Solomon 4:15

You are a garden spring, A well of fresh water, And streams flowing from Lebanon."

Song of Solomon 5:15

his countenance is as Lebanon,

Song of Solomon 4:11

Your lips drop sweetness as the honeycomb, my bride; milk and honey are under your tongue. The fragrance of your garments is like the fragrance of Lebanon...
...Your breasts are Twin Fawns
Lebanon is mentioned in the Bible no less than 75 times.
Byblos (city in Lebanon) is the oldest continuously living city in the world.
The first alphabet was created in Byblos (city in Lebanon).
The name of BYBLOS comes from the BIBLE.
Lebanon is the country that has the most books about it
Jesus Christ made his 1st miracle in Lebanon, in Sidon (The miracle of turning water into wine).
The Phoenicians (Original People of Lebanon) built the 1st boat, and they were the first to sail ever. I have often called Denise Patron Saint of Sailors because she died trying to help an injured man who needed help with a sail boat. He promised to take her sailing.
Phoenicians (original people of Lebanon) also reached America long before Christopher Columbus did.
The 1st law school in the world was built in Lebanon, in Downtown Beirut.
People say that the cedars were planted by God's own hands (This is why they're called "The Cedars of God", and this is why Lebanon is called "God's Country on Earth").
Lebanese are trilingual (They speak 3 languages: Arabic, French & English).
The creators of Tom & Jerry are originally Lebanese. (Joseph Barbara & William Hanna)
King Solomon's temple was built with Lebanon's cedars, and some of his wives and concubines were Lebanese.
Lebanon has 18 religious communities.
5. 70% of the students are in private schools.
6. 40% of the Lebanese people are Christians (this is the highest percentage of all the Arab countries).
7.
There's 1 doctor per 10 person in Lebanon. (In Europe and America, there's around 1 doctor per 100 person).
9. The name CEDAR (Lebanon's tree) appears 75 times too in the Old Testament.
10. Beirut was
destroyed and rebuilt 7 times (this is why it's compared to The Phoenix).
11. There are 4.5 Million Lebanese in Lebanon and around 18 Million Lebanese outside Lebanon.
12. Sky Bar voted number 1 night club in the world.
13. Beirut is the 10th most popular shopping destination in the world.
14. Beirut was named "World Book Capital" in 2009.
15. Lebanon, the country, was occupied by over 16 countries (Egyptians - Hittites - Assyrians - Babylonians - Persians - Alexander the great's Army - the Roman Empire Byzantine - the Arabian Peninsula - The Crusaders - the Ottoman Empire - Britain - France - Israel - Syria).
16.
Byblos (city in Lebanon) is the oldest continuously living city in the world.
17.
The country's name is known to be the oldest in the world and has remained unchanged for over 4000 years.
18. Lebanon is the only Arab and Asian country that has absolutely no desert.
20. Lebanon is one of the most populated countries in its archaeological sites in the world.
21.
The first alphabet was created in Byblos (city in Lebanon).
22.
The only remaining temple of Jupiter (the main Roman god) is in Baalbeck, Lebanon (The City of the Sun). (Amaterasu is the Sun Divinity and in the Old Testament, Mussolini is represented by the Sun for those guests who haven't read my other posts).
31. The creators of Tom & Jerry are originally Lebanese. (Joseph Barbara & William Hanna)
33. Egypt's Pharaohs imported Lebanon's cedars, marble and timber.
34.
Lebanon is the first Arab country that had a constitution.
35.
Lebanon, which represents 1/40 of the total area of the Arabic Peninsula, produces 70% of the publications in the Arab world.
36. In springtime, and on the same day, you can ski in the mountains and/or swim in the sea.
37. "
Ask not what your country can do for you, ask what you can do for your country". Most people associate this quote to a speech made by US President John Kennedy in 1961. In fact, it came from one of Gibran Khalil Gibran's books. (Lebanese writer and artist)
38. The creator and the production manager of the iPod is originally Lebanese. (Tony Fadel)
39.
The richest man in the world comes from a Lebanese descent. (Carlos Slim)
40. The lebanese Hassan Kamel Al-Sabbah was a
technological leader whose inventions in electricity had a great impact on the development of the 20th century technology and he was the first one who was working on creating electricity from sunlight.
So,
@Z
oolander
should be proud of his ancestors methinks. Very blessed people and oldest surviving City as well as the Country with the most books written about it. Apparently I'm not the only person interested in Lebanon. It would seem it might be the most interesting country to read and write about!

When I write a book about my Religion and Spirituality as well as life story, definitely will make mention of Lebanon, because the most important figure I pray to (who isn't Divine) is Lebanese, and she had me practicing Shinto , building shrines in the woods and bon fires in her honor, leaving various offerings, and surrendering to the Emperors and soldiers of the rising sun, long before I knew what Shinto or Amaterasu (Deeb/wolf) were (or that her Mother's maiden name meant Wolf).

Not to mention, she had me praying to an Empire I called "Holy Roman Empire" before I knew anything about Mussolini or that Fascism began in Rome. So, I'm sure some of what I speak is falsehood due to myself being schizoaffective, but am certain some of this comes from a power other than my own imagination.