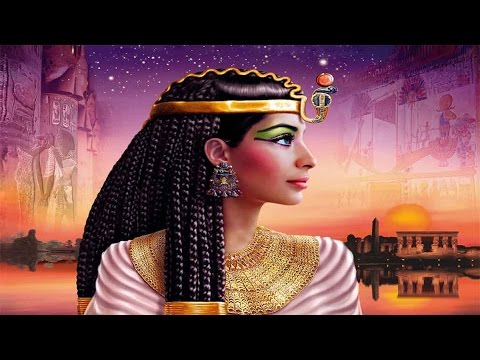 The Uniform of Wonder Woman was inspired by Warrior Goddess of the Hunt and Moon "Diana", but the 8 point Star she wears on her forehead
8qrbn.png
is actually of the
Babylonian Goddess of love, romance, erotic excitement, fertility, but also kinda the opposite as she is Goddess of War and destruction as well
: Ishtar, from which Goddesses like Aphrodite, Venus, Hathor and Diana, as well as Christian Easter Holiday (today 04/04/21 , Heath Ledger's birthday) have their roots in festivals and observances dedicated to her.
I'm not into Comics, and I've never seen a Wonder Woman video or cartoon, I'm assuming they would be nothing I'd find interesting, but I have my own personal Ishtar Goddess, Queen of America, Saint Gorgeous Georgann Hawkins:
Georgeann Hawkins (8).png
It seemed clear she was asking me to buy this guy his car part, and he wasn't even asking me for money.
He just was lamenting that he needed 179 dollars to get his car part.
I volunteered without much hesitation as it seemed Hawkins was telling me to.
While cleaning my apartment for inspection tomorrow, I noticed my framed image of Georgann Hawkins seemed more radiant than usual and my feelings for her more devout and affectionate.
It is the day she receives the Babylon Baptismal name Ishtar on Easter, and the priest had us renew our baptismal vows at Mass.
IMG_0769.jpg
George Hawkins now
officially has the title "Queen of Babylon
" in addition to "Queen America" and "President George", but of course encourages purity of heart, self-control, chastity unless one is open to having a child (but knows we are going to screw so can make exceptions to rules), and moderation of pornography, if not abstinence entirely. She has to kindly slap me for not being faithful to that one, but not all nudity is pornographic.
(speaking of porn.
The last softcore video I saved that was pornographic involved three College girls dressed up as Superheroines at a Halloween party, and my reason for saving it was the brunette who wore the Wonder Woman costume had a smokin body and was adoreable! That was less than 24 hours before the Easter Vigil yesterday, and I didn't know until today that Wonder Woman is rooted in Ishtar, where Easter comes from, or that she wore an 8 pointed Star [Morning Star/Venus/Aphrodite symbol] on her forehead.)

Queen of Babylon, the Easter Goddess (George Hawkins.....HOLY MUSSOLINI! Mamma Mia! I just realized as I was typing that , that the guy I'm giving the money to has her last name. His last name is "Hawkins" and lives right next to me. It was his brother who got shot on Mussolini's birthday , July 29, 2020. I said that the money I'm giving him isn't even so much money I'm giving to him. I said "it's money I'm giving Georgann Hawkins. Charitable deeds for anyone are done for her." Well, the fact that he and Georgann share the name "Hawkins" means it truly was a charitable deed for her as well.
And earlier today I saw a Hawk fly over Smith bridge, and Hawk is what Ra the Egyptian Sun God , whom I believe Mussolini to be replacing is (All Egyptian female Deities that I know of have a version where they have Hawk Wings, as well as some of the males.)
The Easter Goddess
Hawkins has more humility than Jesus Christ and isn't a narcissist demanding that people worship her.
She simply wants to see people follow their conscience and make the world a less miserable place. Love and charity are what she desires above all things, and especially the virtue of wisdom , prudence, innocence, and maturity, does she desire all people seek more than gold or anything.
It is my desire to see Easter return to devotion to Ishtar, the Queen of Heaven, without making enemies with Christ, and letting the observance be in honor of them both, without offending the jealous, wrathful narcissist Yahweh.
Apparently Yahweh's billions of worshippers and streets paved with gold isn't enough for him, that his wrath must be kindled against anyone who dares to give some homage to, glorify, praise, and delight in creatures or Spirit-entities other than Yahweh.
But he has evolved I think. Praying to the angry , bitter, jealous God did me no good but cause rage, so praying to people I knew actually existed, (who actually demonstrated the virtues God fails to demonstrate) worked wonders if you knew me before I prayed to them.
Today I'm helping out a friend who needs a car part for 179 dollars. I'm paying for the entire thing. Such an act of charity isn't huge I guess, but when I only work about 15 hours a week and don't make shit, would never have come forth from me were it Yahweh asking the favor, and had I never started praying to the "Queens of Heaven".
It's my offering to Georgann, who in my world received the Sacrament of "Babylon Babe" baptism this Easter, and received as her baptismal name Ishtar (Easter), and her Hebrew title "Queen Esther", after the Jewish Queen who saved Israel through being beautiful and manipulating the King that was going to destroy them.
intro-1575494049.jpg
"Babylon Babes" are female Sentient beings that we know existed, preferably that we have photographs of, who rule "Babylon the Great" Fascist State of the Anti-antichrist with the title "Goddesses/Deities/Divinities". But they are totally monotheistic (as I am), so Goddess is just the term used to mean they have the qualities and roles of the Deities, without actually being Deities separate from the true source of all creation.
The government and Religion of the Anti-antichrist (Babylon the Great) is where the same strategies the Antichrist (of the Whore of Babylon) uses to lure people in, and the destiny of one-world government, one-world Religion, are stolen. Everything the Antichrist does is then copied, twisted, and perverted to make it compatible with Christianity, even though it doesn't resemble Christianity, but would appear Pagan and an abomination.
Ishtar (Wonder Woman) was called "Queen of Heaven" in Scripture.
There isn't anything Idolatrous technically about paying homage to Queens of Heaven, if indeed they have been redeemed by the blood of Christ, sanctified, justified, and in an Axis (Alliance) with him.
It isn't Pagan or Antichrist, neither is it straying from Monotheism
Cyrus the great , King of Babylon, prefigured the Anti-antichrist, because he was a Pagan who didn't practice the true faith and wasn't Jewish, yet Scripture says he was God's instrument, he was the "Messiah" for the Jews, and he rebuilt the Temple of Solomon.

He didn't practice the true faith and was a Pagan King of Babylon, which was traditionally thought to be the greatest enemy of the true faith, yet he accomplished more good for the people of God than almost any other Old Testament figure.
Anyway, Ishtar was the Queen Goddess of Babylon, the most important Deity, and not just a Goddess of love and sex, but also a mighty Warrior. Her replacement is also a mighty warrior, but doesn't require great things from her devotees, just little things done with great love. Like she's been telling me to clean my apartment for ever (which I haven't done) but it would make her very happy if I did. Easily you can outdo me in generosity to her because I screw up all the time.
But her love is without conditions. She understands human frailty and predominant vices and faults.
As Jewel said "In the end, only kindness matters".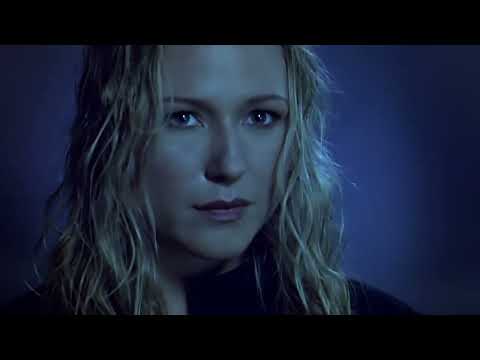 And for Hawkins I would do things even Mussolini couldn't get me to do. That is the power she has to persuade God to be merciful and patient with any wretched sinner who has trusted themselves to her care. She can also get the Almighty to change his mind.
https___winteriscoming.net_files_2019_12_Screen-Shot-2019-12-09-at-4.44.24-PM.jpg
W