Found in 1896 in the remains of a 5th-century BCE temple at the ancient Greek city of Priene, each figurine is different, but all feature a woman's face, bedecked with an elaborate hairdo, situated directly atop a pair of chubby, childlike legs. In place of a chin, there is the well-defined cleft of a hairless vulva.
I call her Spartacus because
Spartacus had a cleft in his chin
(as Kirk douglass) as well and he was the slave who rebelled and became the mightiest of all slave rebels against the Roman Empire. God sanctioned sex slavery of captured virgins after putting them through the trauma of killing the family members who aren't virgins, so I figure "Spartacus slave revolt" is a good term.
Only this military and Empire is in the world of the dead thus far. The world of the Kami is more than 10 billion people, and they are more enlightened, so it's there I'm interested in anyway. I have made a few material converts but you can count them on one hand I think.
​
​​
​
​​
​
Since My Religion as well as Shinto traditionally places it's highest Kami as being female, I'm assuming a pussy Goddess is right up our alley.
I would never know about the Vagina Goddess actually, but I bought some grapes in honor of Denise (Dionysus), Dionysus/Denise being the "Greek God of grapes" and the grape harvest.

I knew the name on the grapes was significant to the 4th Reich (Joker's Reich) and our Rebellion. I even thought it had something to do with Baucus, who is another name for Dionysus, the "Grape God".

These were the grapes I bought:
​
Well, in searching for definitions of that name, Bauza, "Baubo" and "Vagina" show up in the same sentence, and of course both those words arouse my curiousity.
I'm leading a rebellion against Yahweh nicknamed the "Grapes of wrath" in honor of female Dionysus (who we actually know existed, Goddess of grape harvest and wine ) being the one who introduced me to "Queens Fascism" and "Shinto". Her middle name "Marie" actually has multiple definitions, and one is "rebel". So, for that video of Spartacus to say "War of the damned" might not be coincidence, because fighting with God as we are, is kind of like being damned.
Olivia Lua is our Queen of the underworld, supplanting and replacing the Babylonian Goddess Irkalla who was the woman in the underworld that made executive decisions
​
but I'm hesitant to elect the great Vagina Goddess at this time. There needs to be signs and I haven't received any others. But this is an interesting one though. Bau was the Mesopotamian/Babylonian Dog Goddess of healing. It sounds like "Bow" and is where the term "Bow wow wow"! comes from.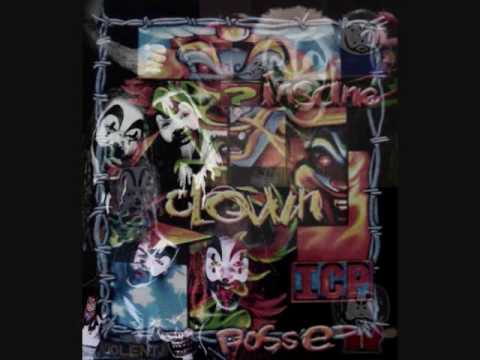 Earlier today at work (yes, I still have a job guys) my boss and I were trying to figure out if the big dog in front of us was a great Dane, after getting into the car to head home. In his thick Vietnamese accent he said "German Shepherd" but I don't know. (it definitely wasn't a German Shepherd), but I identify Nafisa Joseph (Saint Joseph) with a German Shepherd because they are most loyal war animals who parachute out of planes and alert when enemies are near, as well as they are Alsatian wolves , who protect sheep from wolves, earning them the name "Shepherd".
However, I made a wish upon the Sirius Dog star the day that I purchased the grapes. I call it the wolf star in honor of Denise's Mother's maiden name being "Deeb" (Arabic for wolf) and Amaterasu being a "Wolf" and it was a Wolf's breastmilk that nourished the legendary Twins who started the Roman Empire, making the Capitoline Wolf the symbol of the Roman Empire and the Fascist state.
The day of my first wish upon the dog star was when
Audiogen
shared a song that had "Sirius" on it , which I knew was a sign.
I had just posted a picture of Eleanor Rose Wolf (Deeb) holding the dog her daughter had with her when she got abducted from lake Sammamish moments prior to that. The Sirius Dog Star is the brightest star in the sky, so I decided to ascend Jacob's ladder at Capitol Hill and make a wish after panhandling.
While panhandling, a lady gives me money and apparently likes my smile or something, because she grabs more money. I reach in a second time and a dog bites me and it draws blood. What are the odds a dog bites me to the point it draws blood (for the first time in my life from what I recall. It was a little scratch but still) right before I make a wish upon the "Dog Star".
But I don't know if Nafisa is okay with me calling her "Vagina Goddess". She did star as India's Charlie's Angels as a "Cat" (aka pussy). I mean it in a totally respectful endearing way, but certainly if her friends or relatives found out about it, they might not take it well.
I discovered "Holy Roman Empire of the Sun" is a Religious Society that began in 4300 BC with devotion to Inanna, the Mesopotamian "Queen of Heaven" that Yahweh tried to destroy all devotion to (and oppress). For thousands of years, Yahweh was just one of many Cannanite Gods worshipped with the rest.
It wasn't till Moses 1300ish that Yahweh started pissing and moaning like a greedy bigot and bully that needed the rest of the gods destroyed, ethnicities he didn't like exterminated, and an entire gender oppressed ( and treated like possessions and pieces of meat).
So, we need a strong valiant pussy more than ever in these times we're living in! "Justice for vanquished Vaginas!"