​
​ So, Obelisks represent the Sun God Ra whom I understand to be Mussolini (but he is no pussy but the Obelisk is accused of being phallis symbol so I seek a female equivalent for the sun Goddess) , because the name Mussolini means the name of the guy that the Sun represented in Joseph of Egypt's vision/dream that was prophetic, prior to his career as the Hebrew who controlled Pharoah's household and Kingdom.
And I discovered loads of Obelisks on Capitol Hill lately I just always walked right past them
​
Notice in the picture in writing you see the words "Obelisks" above "Africans" above "Axis". Obelisks began in the greatest Empire in history by Africans , and Mussolini spoke of nations rotating around an Axis shortly after abolishing slavery in Africa.
Well I live in Ramsey county and Ramses is a name that means "Begotten of Ra, and sometimes Ra is a Ram when he travels to the underworld to deal with the dead when the Sun goes down".

At Capitol Hill, on the map monument, Ramsey is divided so that it is a Ram, above a "Sey". Sey sounds identical to "SI" which was all over Mussolini's headquarters, and "Sey" is a backwards "Yes" which is what "SI" means, and I called our Capitol "Mussolini's new Headquarters"
He's a falcon by day, a ram by night.
Well,
Rachel Mussolini is an Aries with me, a Ram, birthday yesterday, so yesterday I told Audiogen "I'm the quasi-reincarnation of Rachel Mussolini", due to us having the same birthday and views on everything are the same.

Then a song called "Reincarnation" pops up, and Deine I recognize because it means "Moist Hollow", reminding me of course of a Vagina, and I had just seen Garden Obelisks, and an Obelisk some accuse of being a phallis symbol, where the Bible refers to a vagina as a "Fountain sealed, garden enclosed".

Well, it's a kick ass atheist song, so I don't agree with it, but still a cool song I've never heard right after claiming to be reincarnation of Rachel in a different gender.
And the song is written by a man named "Pussy" (Moist hollow).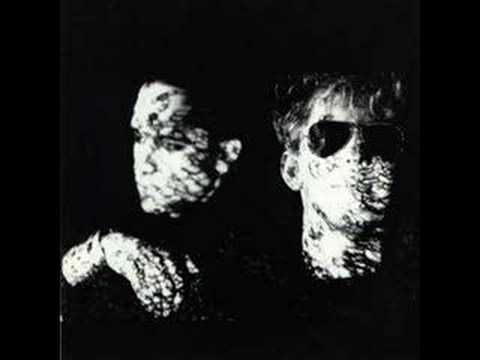 Benito Mussolini actually promised on the day of his death that he would return which implies reincarnation , but I think he meant he would influence people as a Spirit-being/Saint/Kami.
Okay, here's the crazy thing though
. I google Rachel cuz it's our birthday, and my autofill says "RA RA RA RASPUTIN". Rasputin was the guy with the "Reincarnation , rebirth through sin". I've never heard of a song called "Ra Ra Rasputin" till my birthday/Rachel's birthday, when I discovered two additional Obelisks on a Bridge next to a big statue of a chalice.
The Ra Ra song is worth listening to: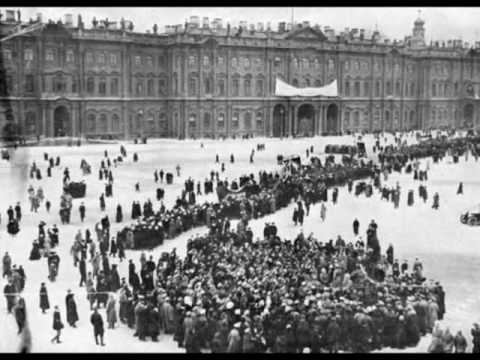 Rasputin is the guy that miraculously healed the Czar's kid who had hemophilia who really loved pussy, becoming known as "The Mad Monk".
His ability to heal caused him to strongly influence politics , and the Czars family came to depend on him.
People believed him to exercise powers from Hell, and like Mussolini, shooting and poisoning him didn't kill him. He eventually was drowned. (well, eventually shooting Mussolini did kill him , but he survived a point blank shot to the face, poisoning, and five assasination attempts and got wounded in World War 1.)
Immediately when I saw "Rasputin", I
saw the name "Ras", because Mussolini's pet Lion was named "Ras". Putin is the current man who turned Russia from a Communist state into a Fascist state. So
, "Ras Putin", Lion Putin (Putin the pet of Mussolini). Some people believe Putin, Orban, or Donald Trump have been reincarnations of Mussolini.
Ya never know.
Then this article shows up when I google Rasputin and it says Putin is a reincarnation of Rasputin for more reasons than just the name:
"therefore
used dark magic to become reincarnated as a powerful Russian leader. Step forward Vladimir Putin.
A small Russian sect worships Vladimir Putin and claim that he has reincarnation abilities, The
Telegraph reports.
People buzz with suggestions about the Putin/Rasputin theory, sharing pictures and observations.
"Is it possible Putin is in fact the reincarnation of Rasputin the Russian monk?," One commentator wrote in David Icke's online forum.Another added: "He seems to have the same intense stare."
https://www.dailystar.co.uk/news/lat...ussia-16967403
(Yes I know, If Trump was the reincarnation of Mussolini though, that would mean Il Duce reincarnated into a guy that has half his original IQ and lost to an obvious dementia case on the verge of a nursing home. Most disappointing..)
Also, when
Mussolini left a Codext to be found after his death, it was beneath an Obelisk, and I called him Ra before knowing about the Obelisk, or that there was a message he left to the distant future after his death.
He left coins where he's covered in the skin of a Lion, with
Biblical language describing him as "A new kind of Roman Emperor", one whose Kingdom was not primarily of this world and that most of his good achievements would be after death. Using the words "Messiah, Savior of Rome".
On top of the highest Obelisk on Capitol Hill is a reliquary symbolizing the remains of dead people, on Axis with an imaginary border/line leading to an extremely important government building where most of the judges make their decisions. It's as though Mussolini's vision will be granted, because he wanted Fascism to be about the dead heroes of a nation filling government buildings and a higher society inspiring everything about our government.

It's in the Doctrine of Fascism.
I called the victims of Ted Bundy and dead girls I pray to "Capitol Hill Queens" , years before knowing there was a "Capitol Hill" outside of Washington DC, and that soon it would be in my backyard and my favorite place to pray, where over 1100 names of dead heroes are carved into granite, and so many signs and wonders it's better there than a Cathedral or Temple.
No way all this is just happening by chance!