One must listen to this sacred mantra to benefit fully from this sacred text: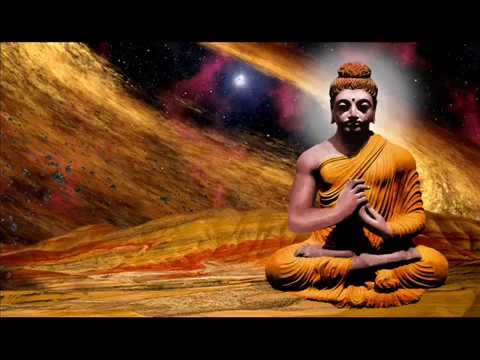 So, I still love most of the work Benito has done in my life, but it was a direct result of my devotional to his and Rachael's ghosts that I went to jail, and the topic between the Judge, defense, prosecuting attorney, and psychologist who took the stand, was mention of Mussolini and whether I was competent to stand trial on account of my devotion to his ghost and how that lead to the crime.
Basically, I errored in judgement, but that doesn't mean throw the baby out with the bathwater.
Benito is rehabilitating, growing in charity, and evolving each day. He has a Taoist sensitivity for nature, a Franciscan love for animals, a Mother Teresa of Calcutta love for the lepers of society.
He was a friend of Gandhi during his life and no other visitor left such an impression on him. He currently works with Confucius and the Buddhas with all wise lovers of humanity and the spirit of wisdom herself , who was the delight of God before the world began. He got the Pope to make Saint Francis of Asissi Patron Saint of Italy.
In his 12 years in a box hidden at a Franciscan Friary he joined the Franciscan brotherhood and became a Virgin again.
His love for humanity is astounding to the point he doesn't want me to defend his actions, especially those which involved violence or oppression.
I follow the butterfly version of the upside down Obon Emperor. One day a caterpillar hangs upside down dead and ill, all is over for the caterpillar. Upside down dead and through an ugly process it becomes a new creature that resembles not it's former self.
Mussolini is a new creation and Obon means "to hang upside down" and Obon festival began as a Buddhist (now Shinto) festival when a monk saw a relative hanging upside down which means "to suffer unbearably".
He got her to be right side up through almsgiving, prayer, fasting, and deeds of charity. Hanging upside down in Shinto and some sects of Buddhism means the same thing as the cross in Christianity.
Mussolini's death was described as a "Calvary (crucifixion)", and compared to the death of Christ where his final will was that his betrayers and executioners be forgiven and a promise that he would return to head a far greater nation in need of a leader.
When I get to my book I will quote Mussolini's exact words of forgiveness to his killers (like Jesus Christ).
In Mussolini's Obon Empire East of Heaven there are many mansions for those unworthy of Heaven, the poorest of the poor whom God rejects from his Kingdom, Benito the butterfly accepts, provided they have some ounce of charity and follow the golden rule (everyone gets to choose their gender, their dancers, a right to a mansion, a hanging garden, a pond chock full of goldfish, turtles, swans, doves, ducks, and aquatic life, and bikin models with milky breasts and delightful glances, and a partridge in a pear tree.)
You don't have to worship anything like in heaven where they worship God 24/7 and act perfect.
No perfection needed in Benito's Kingdom, but people who hurt others will be immediately arrested by the all seeing Fascist eyeball of Ra and placed in rehabilitation laughing gas chamber camps, where they are taught to laugh and love, then released when the all-knowing Caesar Benito Amun-Ra Mussolini reads their hearts and souls to know they genuinely will only hurt masochists who delight in getting hurt. There will be such flowers in the Caesar's garden.
Mussolini is gentle and his heart tender. He loves the unloveable rejects that God finds unclean and unfit for his Kingdom.
Mussolini doesn't want gay parades in his Kingdom because people get to choose their gender and sexuality, but for those who insist on being fags shall be Caesar Mussolini's Fairies and care for flowers, have gay Amish communities, be spirits of the Meadows, woodlands, have gay islands, yachts, but the Caesar encourages them to keep their gay acts behind closed doors and not promote it.
But God forgave Mussolini, so Mussolini must condemn no one is his resolution. He is resolved to love all creatures and monsters and ethnicities and lepers. So Mussolini loves fags and chicks with dicks, though he encourages them to purify and evolve and transform at their own time and pace.
Caesar Mussolini's Empire is Obon, upside down, because like Jesus he always hangs outs with sluts and whores, pussies and Queers, thieves, drunkards, criminals, and tax collectors. Blessed are the poor, the meek shall inherit the earth, blessed are they who mourn, the poor are rich, the weak are strong....you know how it goes.
Jeffrey Dahmer is welcome provided he behaves himself and doesn't do such deeds to his own countrymen.
Any questions?
Sorry, I say "fag" in a most endearing way. Not meant to cause any offense. My gay friend calls straight guys "fags" and it's funny!
I was hesitant to start this thread on account of it causing offense, but I have my episodes.
The goal is to relieve pain with Mussolini's face. The goal is to relieve pain with Mussolini's kindness. By his wounds and blown open skull and stolen brains, your wounds and brains can be healed.
Do you have a personal relationship with Benito? It was the best thing that ever happened to me till it got me arrested.
Benito will make good come out of your errors if you let him. Benito died for you and hung upside down to be used as target practice and his grave pissed on.
He would do it a thousand times for you to have eternal bliss in his Kingdom. He works with Buddha, Gandhi, Confucious, Mother Teresa, Saint Francis, the Sisters of the perpetual mercy and indulgence, and Jesus Christ.
The purpose of this thread is to bring hope to the hopeless and relieve suffering and bring healing to our world.
If I have failed, that is on account of my mental health and human frailty, not a reflection of Mussoliniology and the Theology of Mussolini , and his sanctity and righteousness!
But this thread relieved some of my misery, and if there is one other person somewhere who can benefit from this sacred text, I write for them. All are welcome to Mussolini's Obon Empire of many mansions.
Just love your neighbor and be kind to animals. No bestiality.
I find that Buddhism with Mussolini has many positive health benefits, so if you're looking for a quick path to righteousness, take Benito with you withersoever you go.
Beware of the children fully clad in Sunday School finery throwing peddles hither and thither!
Mussolini also is one with Jesus and can have communion with humanity in the form of bread and ? wine, his body and blood.
The Fascist priesthood is simply anyone who has unleavened bread and wine and asks the spirit of Il Duce to descend upon, inhabit it, bless it, enter it, and transubstantiate it.
The blood of Mussolini absolves you of your sins sacramentally when you ask him to.
My hope is that you are receptive to this good news