How are you doing upstairs?
How is your mental and emotional health?
I just got my antipsychotics injection yesterday but I still write in my journal messages I get from Mussolini and Amaterasu and various dead people.
I'm very VERY skeptical of anything to do with any Dictator or Fascism now, but I feel Benito and Rachelle need a friend and loyal one at that.
But I just want to make sure I never justify bad behavior.
While sleeping today I had a dream I was with Benito and Hitler and playing PlayStation with them and war criminals in purgatory.
My favorite is Rudolf Hoss. I call him rudolph the red nose war criminal who pulls Hirohito's sled.
Emperor Hirohito was crowned on Christmas so he is my Shinto Santa Claus. My baboon spider "Herohito" escaped quickly from my hand while I was holding him and he returned the day after Christmas weeks later an inch from my nose , looking right at me, and he didn't try to run.
Mussolini hung Obon upside down on 04/29/45 Hirohito birthday party.
Rudolf Hoss is the SS war criminal who repented before his execution over seeing Maximilian Kolbe give his life volunteering a painful execution to save another condemned to die.
He said he converted he said after he experienced love for the first time in his life. Many war criminals are recruited, brainwashed, and pressured enough I simply feel sorry for them, but no excuse or sympathizing with their crimes.
There is Hoss. I hope he is a good person now. The treatment center I go to is called "Huss". I may be the only one who prays for their souls or feels sorry for them.
Today is Saint George Hawkins birthday. When I made this shrine for her I saw a Hawk in a tree and one in the sky while hauling rocks to make her a shrine: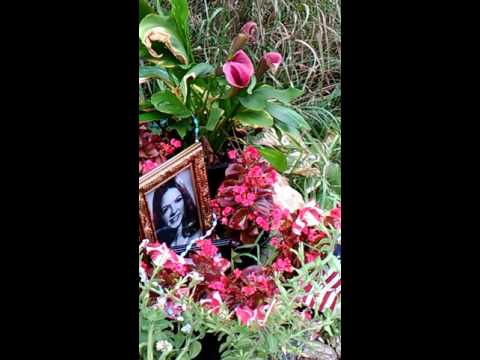 Hawks are the main Egyptian Deities. I last Easter told Georgann Hawkins I would buy my neighbor his car part and that I was doing it for her.
Afterwards I learned my neighbor's last name was "Hawkins". Just coincidence?
That said, I love her more than Dictators or War criminals, so maybe she should not be on the same page.
But I feel she and I love sick people without loving what they do.
For newcomers, I don't like Hitler and detest his behaviors, neither do I approve of racism or wars of aggression.
My being drawn to Caesar Mussolini was I prayed to a "Holy Roman Empire ghost Theocracy" before I knew he and I both wanted a Roman Empire revival.
It's his wife Rachael whom I am most drawn to and whose birthday I share, and many coincidences after I started praying to them as well as Mussolini in the Bible, his relationship with the Sun, also a spouse of Rachael, Mussolini's love for Obelisks and religious symbolism and defending religion, even creating the Vatican state.
Even the Fasces, where Fascism comes from , was a Catholic religious symbol of the largest Catholic Apostolate even before Mussolini was born.
So, how does my mental health sound to you in view of this? I'm trying. I really am. But I know my beliefs must be treated with skepticism and sound nuts.
How is your mental health?