This is a nice tribute to Heath Ledger I thought. He locked himself in an apartment to not just act like the Joker, but become the Joker.
He passed before it came out and people said it troubled his conscience playing the part.
For someone who keeps Joker shrines, Joker's cards, has a Joker and ringmaster tattoo, and who practices a Joker faith, mysticism, prayers for a Joker Messiah etc.
I have never actually watched a movie all the way through involving the Joker.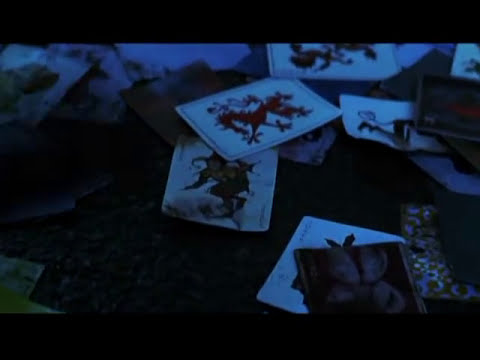 I don't watch movies.
I saw parts of the"Dark Night" but don't even know the plot.
I simply began praying to Spirits I identified as Clowns , belonging to a Church , Holy Roman Empire, Ghost Theocracy, that I identified as a "Circus".
This was after a strong conviction that I Was a "Joker" but that there are Joker Spirits who inspired Joker the character.
Before that I started screaming at the top of my lungs randomly at an officer during interrogation , and then I smiled.
He smiled back and said "You're a Joker".
I loved "IT" growing up, clown artwork, much of the Insane Clown Posse, at least their Melinko Riddlebox days.
One day years ago, at a wet house in Minneapolis, while waiting for a Taxi, I began having visions of clowns that I felt were more than biological , but a Spiritual influence.
I returned home to learn it was the feast of "Saint Don Bosco", patron Saint of magicians and pranksters, called "the Clown of God", and sometimes having a red nose while celebration of Mass.
I went downstairs to answer my phone call and heard "clown wedding". I turned to gaze into the living room to see a Clown on TV and a woman shouting "that Clown doesn't have any legs".
All that happened same day, further making the Joker endearing to me. Joker came out 10-4, feast of my confirmation name Saint Francis of Assisi. 10-4 is an officers confirmation code saying "I hear you." over a radio. Like God was saying "Copy!"
Saint Francis described himself as "leper, bufoon, fool for Christ, Clown", wore his beggars bowl on his head at times, stripped down naked in the middle of a public court appearance, walked barefoot, hugged and kissed lepers, lived like a bum, said he was "wooing and having romance with Lady Poverty". Sounds like a Joker to me.
After the Joker Spirit became an entity, or Legion of entities I pray to, I began to study him.
It was there I learned about the Riddler leaving puzzles at the scenes of crimes. I identified the coincidences that kept winding up in my path as puzzles from "the Riddler".
I prayed to God that if there is no "Riddler Spirit" in my life, that he would create or send me one.
That was before I met Neonspectraltoast.
I pray there will be a one-world government Circus controlled by Jokers, Clowns, Riddler, Charismatic leaders, comedians, Shinto Messiahs, and no more suffering, much entertainment, no more unhappiness, hysterical laughter.
I might not see it , but who knows, maybe in the next life.