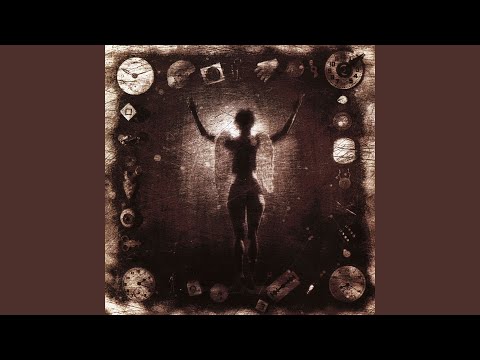 m.youtube.com/watch?v=QUB7e3BtnvU
So, Fascism doesn't necessarily suck! But if she did, is that necessarily a bad thing, says I?
A single party State and a leader who has absolute power isn't a bad thing if the leader knows what they are doing, what is most healthy for the people, and how to censor the media and entertainment industry, plus promote propaganda so the people are less selfish, more wise, more disciplined, more strong, more educated, more entertained, more clean, and more wealthy.
Democracy is just too divided, says I. Single party state could be better. Democracy in America is like Mom constantly arguing with Dad and opposing him and nothing gets accomplished because children don't know who to listen to.
If Dad and Mom were wise and enlightened, and one person settled and put their foot down to end all debates and disputes plus call all final shots, even eliminate certain liberties, that isn't bad if the head (no pun intended ?) of the household knew which liberties were harming the family.
But Fascism can suck and we can all get screwd with Fascist leadership gone terribly wrong. The threat of Communism played a large role in why she (Fascism) was violent. (Nazism is not Fascist. It is labeled Fascist like it is labeled Socialist, but simply far different hybrid mutant to be either).
Democracy can suck too , and Democracies have huge kill counts and enslaved countless people, where the founder of Fascism was a slave abolitionist like Abraham Lincoln, who initially was a savior to a nation on the verge of red revolution, a Messiah to Spain from their red revolution as well (bloody civil war backed by Soviets).
If Spiritual entities exist, then some type of Fascism is superior to Democracy. This is because Fascism is intrinsically Spiritual, Religious, and prayerful, mysticism Government. Democracy is not.

She seeks that a Theocracy or society of more wise Spirit entities connect to our society, inspire , elect, appoint leaders, inspire their decisions, inspire wise charismatic speeches, and unite the people, as rods bound together to form one strong unbreakable bond and Fasces.
​
She seeks to unite every Religion to fight the common enemy of militant secularism, which threatened much of the world. Fascism rose primarily to combat this threat.
So, pardon the clickbait title ,but it's also to see if one of my Fascist Party Threads gets more views with a title like that. ?
​
To make it relevant, As I said, Fascism as an entity, is a woman according to Mussolini , much like the Church is the bride of Christ, which is my primary attraction to Fascism (for newbies and guests) , and her Spirit animal is the She-wolf who suckled Romulus and Remus, the founders of Rome, at her breasts.
​
Earlier
somebody posted "Fascism sucks". Well I suppose that can be arranged. When the poor man Lazarus in Scripture was taken to Abraham's bosom , the rich man asked Abraham for water for his tongue.
The rich man was dead. Yet he had a tongue. And he needed water for his tongue.

It implies that the dead have tongues and mouths in need of water. This would imply saliva.

The Fascist State being a woman would have a tongue as well
. She could potentially use it to give her noble steed a lil somethin somethin to reward good behavior.
The idea that the state is female is common in the Bible from the "Whore of Babylon" prostituting herself to nations , getting them drunk with her orgasmic pleasures and delights described as "the wine of her fornication".

But such sensual gratification from a state entity isn't always frowned upon. Isaiah 66 as I've mentioned before will "fondle" the faithful in her lap and you will "suck fully the milk of her comfort, nurse with delight at her abundant breasts".
That sucks! ??
Drink deeply lovers.
Anyway,
I stole a Vagina from the local Catholic thrift store and police said "be on the lookout for a hardened criminal". ?
A man goes to his doctor complaining about migraines. His doctor tells him, "I also suffer from the same ailment. Every time I get one, I give my wife oral sex. When she has an orgasm, she tightens her legs around my head which gets rid of the pain. You should try it sometime." Two weeks later on a return visit, the patient tells his doctor, "Your suggestion worked and I'd like to tell you that you have a very nice house."?
Anyone have something to say about Fascism or oral sex?
​
​