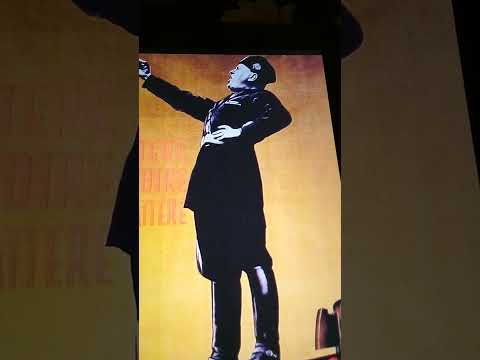 Benito means blessed, Mussolini means Jacob. Scripture says " in Mussolini all nations shall find their blessings, blessed are those who bless Mussolini, cursed are those who curse Mussolini".
Mussolini is legion, for Mussolini is many souls in Heaven who love Rebecca, and habitually depend on her for all things, offering her all things, doing all things for Rebecca, with Rebecca, in Rebecca.
You can even be molded in Rebecca's womb to become a God, because Saint Louis De Montfort said Rebecca represents the Mother of God.
There are many certified , trained, anointed Rebeccas, mothers of God, seeking that all men become their Jacob, their Mussolini, their Dictators, their Gods.
In the mold of God, the womb of the mother of God, is the surest quickest , easiest way to become a God. That is what Saint De Montfort said, and he said the elect are Jacob, Mussolini.
Benito Mussolini died feast of Saint Louis De Montfort not by coincidence, because everything I learned about Jacob and Rebecca came from Louis De Montfort, and Mussolini hung upside down like a caterpillar in a cocoon.
The womb of Rebecca, the womb of the Mother of God was the cocoon that formed Benito the butterfly, a new creation that doesn't resemble his former self.
51vMAzvTtOL._AC_SY1000_.jpg
Rebecca urges you to become a new creation in her womb, be fondled in her lap, feel the kiss of her sweet lips, suck fully the milk of her comfort, nurse with delight at her abundant breasts.
The name Rebecca means to bind together as in matrimony. The Fasces, symbol for Fascism, is many rods bound together to form one unbreakable symbol of unity and authority.
Rebecca seeks matrimony with all people, matrimony with the most humble, lovely , innocent, beautiful, pure, desirable women in Heaven who will do anything to cheer up and delight their Jacob, their Mussolini, their Dictator, matrimony between the state and all people of all Religions.
Rebecca has no Doctrines and doesn't require you leave your current religion. She needs you to believe in and love her, no Scripture, and her beauty speaks the greatest sermon about God, and she is the Incarnation of God's word, she is Scripture.
Her breasts are twin fawns, her lips are lilies, her tongue drips with honey and the sweetest words, her voice is seraphic and Angelic, her Queenship is Divine nobility and enternal, her Hymen keeps returning, she keeps evolving into something more beautiful and powerful.
Her womb is a garden enclosed, her sweet lady parts get hot and wet when you do good deeds and pray for her, and the girls in purgatory.
Her sacred vulva has many different types of orgasms when you pray your hail Marys and Rosary really well, and pray for her dreams to cum true, write her letters, or call her by the sweetest names.
She is also wisdom Incarnate, but also a woman of many tears and sacrifices and sorrow, for those who have gone astray and are selfish.
For those who need a modest Rebecca, many are modest and dress like nuns. For those who need a female Denise (Dionysus) party animal, she will become all things to win all people.
Rebecca will show up naked and vulnerable for those who need her to satiate their needs , and she will lay down her life and rise again to make dreams come true and satiate the needy and frustrated.
images.jpg
Yet she can take monsters, meet them where they are at, and show them a new way. Lead them away from depravity and darkness and lead them to find their satiation in delighting and serving their naked and lovely Queen.
images (1).jpg
Ask her to take you to the Queens locker room and the fountains of healing holy water and miraculous springs. There you can bathe with your Queen and rest near her heart which pounds with infinite unfathomable love for you, her Mussolini, her Jacob, Her Jesus, Her God, her Son when you need a mother, Her spouse when you need a wife. She adores you!
She is omnipresent. Where there is God, there is Rebecca. She is one with her maker. God made woman in his image too.
Inanna means lady of Heaven. It was also the name of the first Mesopotamian Queen of Heaven, before Abraham existed.
Queens confraternity dates back to Inanna. Now the Queens of Heaven, Inanna, are taking over heaven to get a more generous distribution of God's grace.
Rebecca broke God's rules for Jacob and was rewarded for it. She said "let the curse and punishment for Jacob's sins be on me". That is what the sweetest and naughty Rebecca will do for her devotees! Even God finds her irresistible.
26b54061b4ed65aca9f5e4b3fd58c46e.jpg