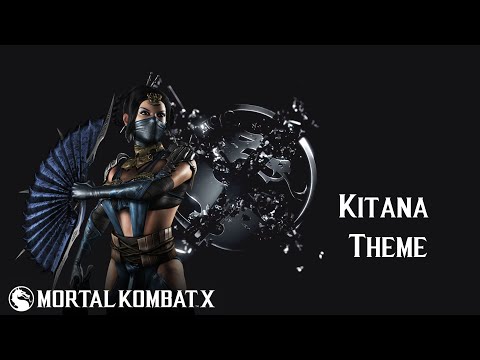 First off,
Pete's Draggun
's Joker supplies and anthrax arrived , which the Queens of Heaven will award him with legions of Babylon babes, Queens of dark humor, erotic Babylon dancer Goddesses, and naked Dionisia girls of theatre, intoxication, religious ecstasy, and ritual madness, will make as many of his dreams come true , East of Heaven, Island Archipelago dominated by Island girl Sun Goddesses, and Babylonian Goddesses of sex, beauty, and politics!
I hope he will experience them in this life, but best for all of us is the reward in the next one.
Anyway, I don't let women in my apartment anymore now that I found Queens of Heaven in 2015, unless they are homeless looking for a warm place to crash, I sometimes let a girl crash on my bed and I sleep on floor.
It's embarrassing having anyone over largely because the wall is covered with images of people who went to their eternal reward often violently and unexpectedly, and notes , letters to all the dead souls, Capitol Hill Queens, and dead Kennedy's I pray to, with Japanese Emperors, scorpions and serpent images honoring the tribe of Dan, Lion of Judah flags with Ras Tafari, Praises to Gaddafi for being the best leader at providing everyone a home, and even prayers to Mortal Kombat characters Emperor Hirohito (ordained on Christmas. My skinny Shinto Santa Claus
) and Amaterasu created (Raidens Temple East of Heaven), where Samurai enshrined at Yasukuni and victims of Nagasaki (I live in Saint Paul, "Twin sister of Nagasaki") and Hiroshima are Mortal Kombat Kami. (I think)
Emperor of the Sun has many sleds pulled by red nose war criminals doing their penance to bring earth grace and a Divine Wind (Kamikaze), prefigured by the Holy Spirit as a Divine Wind on the Apostles (Dead Kennedy Pentecost), to enlighten minds and open all eyes to see belief in the supernatural, which Shinto is belief in the supernatural, with no other Dogmas. (Just convictions)
Japan is the only nation that claims to have the corpse of Christ, and I believe that was an Incarnation of a different Messiah, because the prophecies of the Messiah are in contradiction, because there are many Messiahs.
Cyrus the Persian Polytheistic "King of Babylon" was hailed in Scripture as "God's anointed one, instrument of Yahweh" who rebuilt the Temple, ended Babylonian captivity, created Israel, and Jews even called him "Messiah". He was indeed an anointed Messiah.
It was after praying to the tribe of Dan that I started receiving messages that we should all be praying for multiple Messiahs.
And I can't confirm it's true, but I have conviction that the day Mary of Fatima made the Sun dance at Portugal, that was Sun Goddess of Japan, highest Divinity of Shinto who created oldest bloodline monarchy on earth, dancing to show her love for our Lady of Fatima's message to bring about the miraculous fall of the Soviet union (Japan's greatest fear that brought Communism to Asia).
Japan's first war with Russia, Russians had better weapons , more men deployed, and better technology, but little outnumbered Japan defeated the huge Empire in less than two years, and I feel it is partially because Amaterasu could help them, as it wasn't an extremely unjust war , and they were relatively nice to and returned prisoners. When they fought the unjust war, her hands may have been tied? *Shrug*
She certainly made short work of the Mongolian horde.
Amaterasu is clothed with Sun and the woman in the sky ,
revelation 12
, is clothed with Sun, standing on Moon (Fatima originally is Arab moon Goddess) crowned with stars (Inanna the Babylonian sky Goddess of beauty, sex, politics, love and planet Venus, is sometimes crowned with stars or planets.)
One thing the tribe of Dan did was lead Israel into Idolatry and are not listed with other tribes of Israel in the book of Revelation, many argue for that reason.
I've learned (or I'm crazy) God has made an exception now, for lovers of many Gods, ordinary deceased spirits who respond to the election, are through a new covenant turned into every God and Goddess known to man, even allowed to battle God, but they battle God as Jacob, Rebecca, and Moses did.
Moses told God his plans were terrible, and Scripture says " God repented of the evil he planned on doing to Israel". Rebecca rebelled against Divine decree, and the man of the house, with the powerful blessing given to Abraham, stealing the Destiny in store for Esau, stealing graces, even stealing "blessed are those who bless you, cursed are those who curse you. In you the people's shall find their blessing."
Jacob I believe to be a type of the Sun God Ra, because his Son governed the Egyptian "God of the world" theologically, and he (Joseph) dreamed Jacob was the Sun, plus Jacob fought with God like Pagan Gods fight with each other, and Scripture says "you have fought with God and men and won".
Jacob's "Eye of Ra" are his all-seeing Israeli defense force girls
161227-model-idf-fighters-feature.jpg
8af0b2323f1e00773f529b885dfb0d07.jpg
who fight his battles, for Eye of Ra are independent sentient warrior Goddesses, and when I was realizing this, people started putting signs "Eye Dea is alive" around Saint Paul, one of our cities heroes. Eye Dea means "Eye Goddess". Amaterasu, highest Kami of Japan, is thought to be from the cleansed Eye of a God.
Mussolini is surname for Jacob and both Jacob and Mussolini married Rachel and acted the same, even greatly favoring Mother over Father and illegally supplanting leadership and stealing destiny, as well as living up to every definition of "Jacob"!
Benito-Mussolini.jpg
gettyimages-107708027.jpg
Both Jacob and Mussolini were founders of a Theocracy , a monarchy, didn't recognize Democracy, and believed themselves to be descendants of Divinely inspired leaders with a Divine anointing as a type of savior Messiah, which Mussolini showed all the signs of being just that for over 15 years.

His alliance with Germany was like Samson cutting his hair. It broke his alliance and bind to God, destroying his grace, vocation, strength, and office, which can be restored after death
.
Shortly prior to this, a strange visitor in my security hallway handed me a book on the Mummies curse, and Egyptian Religion. I was reading about Mussolini whose surname means Jacob , who buried messages beneath an Obelisk to Ra, and I had a visitor called "Ra" shortly afterwards, leading to a prayer walk to Capitol Hill to find 17 Obelisks (Ra worship).
Jacob held onto God and would not let go when God asked him to, setting a good example for prayer.
Jacob had a tenderness for the woman in the household, deceiving and disrespecting and betraying the man in the household, even breaking God's laws and rules in obedience to the woman. God blessed him for it!
Saint Louis De Montfort said Isaac represented God the Father.
It got
him the greatest blessings and the Messiah to descend from him, by loving the woman, favoring her, even betraying and stealing from the male who did everything to please the father, and deceiving the Father.
I believe this prefigured a female uprising in heaven, where kinder sweeter females are asked to reign instead of the male Deities who have been very cruel.
It is the "New Celestial order of Rebecca" and Jacob (or Mussolini) is anyone devoted to them and the message of our Lady of Fatima.
The female Divinities of old might be myths, but that can change through election, graces, transformation, and rebirth.
Demontfort said the womb of Mary is where God incarnate was molded, and the place where people can be molded into Gods.
I feel Mary is giving her Immaculate conception, graces, beauty, powers, glory, and perfection, to raise up Queens Shinto, Queens confraternity in Heaven, for a more generous distribution of God's grace, and a Religion of Divine femininity, as well as female dominant Fascist political party over God's Kingdom and house!
Mary wanted people at Cana to party and get drunk. Jesus didn't care and complained his hour had not come and her concern had nothing to do with him.

Yet he turned water into wine to make the right woman happy. When the right woman wants us intoxicated, God will work that miracle reluctantly for her.
nintchdbpict000360564281.jpg
Mary cares about things like how much fun we are having, where God is more concerned we be tough and penitential.
So, Mary is raising up female sky girls of the Apocalypse to steal graces, blessings, anointings, destiny, and salvation for their devotees. (I think)
Jesus compared God to a judge who was scared of what a pestering screaming woman might do to him if he didn't give her what she wanted.
​​​​​​​to be continued....