So, I was just journaling because I picked up a paper which mentions my greatest enemy I ever met online who said he wanted me dead. I uploaded a YouTube giving him my contact info and telling him to come kill me, and I was cursing him out, then like a week later went to jail for trying to kill someone with a butcher knife...

...and when I got out of jail, Deidre
said the guy died. I've never met someone online before that I found out died, (though I'm sure it happens, it's just people don't announce it online). It's a weird coincidence though that It was my least favorite person online who wanted me dead and I wanted him dead.

Right after writing about that, I listen to this song which is about harming people with voodoo, and it mentions a Pharoah: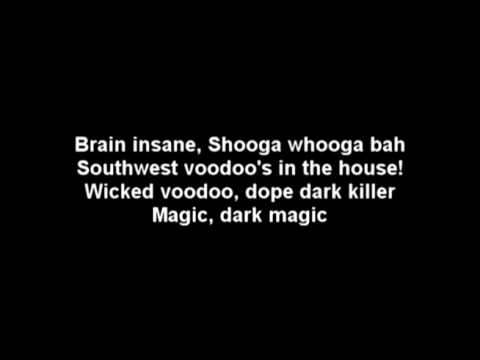 So I pick up a Pharoah book someone randomly gives me and read about the Curse of King Tut killing someone over 3,000 years after his death.

So, I share the security door with my neighbor and I answer the door for his traffic, and one of them, (a black kid whose name I don't even know) just hands me a book about King Tut cursing the guy that fucked with his tomb. The guy died a week later (Lord Carnarvon).

Well, no one knows if it was a curse, but all over the newspaper headlines, it was called "The mummies curse" , and I can't think of a greater treasure discovered in modern times than that tomb of the lost "God King".
s-l1000 (1).jpg
Well, this book the kid gave me is now a treasure, and I wonder, "What the hell is another person in the Ghetto (where we speak in ebonics) doing with a book like this, at my place, and he hands me the book for keeps without me even knowing his name or charging me for it.
It's because I was supposed to have it.
The office of Pharoah wasn't a political office (in theory) as much as it was a religious office where the Pharoah was an intermediary between Heaven and earth, much like the Japanese Emperors, only the Pharoah was actually believed to be God Incarnate, where Japanese Emperors are considered to be descendents of the sun Divinity (Amaterasu), not God-Incarnate.

But a Pharoah was essentially supposed to be a person incessantly praying and meditating, blessing and cursing, and like a Shaman, "Channeling messages from the Spirit world to the material world."

Pharoah's were also supposed to be great magicians, though this wasn't always in practice, it was supposed to be part of the job description and office. If you read the Old Testament, it says that Pharoah's magicians could do all the miracles that Moses could perform, just they couldn't turn sand/dust into gnats.
There actually isn't any laws that state you can't become a Pharoah or God.
After Egypt became the Roman Empire, the Egyptians called the Caesar of Rome "Pharoah". I didn't know that till yesterday.
In fact, Jesus Christ even said of certain people "You are gods"
. The Old Testament said of certain people "You are gods". Paul said, "It is no longer I who live but Christ". etc.
Pharoah's were not always enemies of Jews in the Old Testament. Some of those Pharoah's were very kind to Jews. For instance, Joseph was a Hebrew slave, convicted of raping an Egyptian woman.

The Pharoah saw that Joseph was a man of God and could interpret dreams, so Pharoah placed a Jewish slave in control of all his house and possessions, became his best friend, and not once did he criticize his ethnicity or tell him he had to convert to any Religion.
1200px-Pharaoh.svg.png
Joseph respected Pharoah's Religion as well. So much did Pharoah love and trust Joseph that when people went to the Pharoah for help, his response was, "Go to Joseph".
Well, earlier prior to reading this book yesterday, I was praying before an Image of Nafisa Joseph who died Mussolini's birthday and was a close relative of Il Duce's favorite writer Tagore, who "Sang the praises of Mussolini." (She's special because I was praying to her before I knew her connections to Mussolini , not just because she's hot , but also because her last name is Joseph, and I called her princess of Egypt,
cleopatra_collar_szekeres_by_elf_fin.jpg
because Joseph was called prince of Egypt.
Joseph was the son of Jacob (Jacob means Mussolini) and his second wife Rachel. Mussolini's second wife was Rachel as well.)
Joseph was also the name of the foster Father of Jesus who was the superior of the household, meaning Jesus and Mary obeyed Joseph.
The Catholic Church even has a teaching that in Heaven, Jesus still obeys Joseph when Joseph asks him to do something (despite Jesus being greater). That's a damn high status lol!
Joseph of Egypt prefigured this, because he was in control of Pharoah (who was thought to be God). Joseph of the New Testament was in a sense in control of the child Jesus (who was thought to be God.) It was Joseph who saved the life of Christ and fled to Egypt of all places.
R1d5742d509bef8f297e94356807198a6.jpeg
Crazy thing is, last time I went to the Cathedral (yesterday), I knelt before the shrine to Saint Joseph because people were sitting in my usual spot. I never kneel before Saint Joseph during mass.

Well, there was a single prayer card where I was kneeling announcing that 2021 is the year of Saint Joseph.
​​​​​​
It happened at assumption Church again today. I found myself kneeling before Saint Joseph because the spot near Saint Therese (where I usually sit) was taken.
(Because of Covid, it's hard to find proper seating , because many of the pews are tied off to keep social distancing.)
Anyway, this is actually really bizzare.
It actually kinda pisses me off that stuff like this keeps happening because there never is a clear message. It's a bunch of bizzare coincidences that I'm left 100% convinced have Supernatural or Preternatural forces behind them generating them, yet there isn't a clear message.
One clear audible sentence would mean more to me than 1,000 coincidences
, but I'm still grateful for these graces because they remind me something out there that can't be seen or heard audibly is trying to get my attention.
I'm going to study the Religion of ancient Egypt though because it's tugging at my heart that you and I can become Pharoah's (mediators between the Spirit realm and the material...aka god kings/queens)
604tutankhamen.png