This is as much simply for me to read as a journal entry if no one else gets anything from it.
So, in a recent post , I mentioned how the Joker's birthday was 10/28 and Benito Mussolini is the Joker. Well, it just dawned on me that Benito Mussolini's March on Rome was 10/28/1922, the Joker's birthday.
Mussolini also invaded Greece 10/28 and it was national "Hug a stuffed animal day," and the first manufactured stuffed animal was inspired by a tabby cat named " Caesar. " Mussolini was a Caesar and loved cats , was a Leo, said "better to be a Lion for one day than a lamb for a hundred years", conquered Ethiopia which had a Lion on it's flag, and he had a pet Lion.
A tabby cat is any cat with an M on it's forehead. Mussolini put big M's everywhere for Mussolini. M on monster energy drinks is three Hebrew Sixes (666). Tabby cats have the mark of the beast on their forehead.
But now I'll get to the point of this thread. It was the birthday of Kimberly Diana Leach 10/28/1965.
​
​​
​
​​​
Her tombstone says "Sunshine", and Mussolini is identified and symbolized by the sun in Joseph's prophetic dream where Mussolini is the sun, Leah is the moon. And their children are the stars. I also have identified Mussolini as the Greek God Apollo, God of light, the sun Deity, prophecy, oracles, music, medicine, and healing.
Well, all three of Kimberley's names are linked to the moon and linked to leah, and her middle name is linked to the sun and Lucifer. One definition of Kimberly is "
from the royal fortress meadow"...Kimberly also as a Christian definition of the name means "Chief, Ruler".
One of the definitions of Leah is "Meadow". Her middle name is Diana, the goddess of the moon.
​
​​
​
​​​
​
​​
​
​​​
In the middle of this article I clicked on a post at another forum to a Mormon who told me the Prophet of Mormonism believed people lived on the moon, but he never preached it as Doctrine. I told her, "Perhaps people live on the moon as Spirits".
Diana is associated with Lucifer which means "light bearer, light bringer". Diana is the Twin of Appollo (I live in the Twin Cities
, Mussolini was the Twin of Esau in the Old Testament, Rome was founded by legendary Twins and a statue of them nursing at the breast of a wolf was one of Mussolini's gifts to America.)
Yesterday I declared Twin Cities to be the Twin of Rome because the Capitol building is Modeled after Saint Peter's Basilica of Fascism. I heard a voice tell me on the feast of Saint Peter that it was "Saint Peter Parker's Basilica of Fascism". But I didn't know that was the feast of Saint Peter until the following day.
Yesterday, I declared Twin Cities to be the Vatican City of the New World order of Rebecca (Mother of the Legendary Twins. One of them being Israel (Mussolini) who founded the first Fascist State).
Saint Paul is the Vatican City of Twin Cities Shinto, and any followers we have are called "Shintopaths" (the path of the gods), or so I wrote yesterday on Ash Wednesday, a day full of coincidences involving sun, moon, and stars, thanks largely to
neonspectraltoast
who has raw powers infused by the Duce himself who is using him as an instrument to confirm all this shit is true.
Back to Diana, she was sometimes known as Goddess of the moon and the sun. Her name was sometimes Diana Luciferos.
The brightest planet in the pre-dawn sky (Venus) was also known as "Lucifer". I once called some of Heaven's bikini models "Venus Lingerie Models". That would translate "Lucifer's Lingerie Models". Maybe they aren't from Heaven either, but a little further south where it's so high they wear bikinis and thongs because the temperature is too hot.
So, I discovered Kimberly Dianne Leach was born the same day Joker was born shortly before realizing that was the day Mussolini invaded Greece, then realizing that was the day he successfully marched on Rome and took over the government and military without firing a shot or getting any votes.

This was all shortly before praying that Benito replace Lucifer as "God of this world".
Her last name Lea(ch) , I identify as Lea and the C being a crescent (moon like Leah represented by the moon in Scripture) and the H being Hirohito, because I called her patron Saint of Japan when she first started visiting me as one of the original 10 "Capitol Hill Queens" who I called them for years before knowing there was a "Capitol Hill" in the state that I would soon be living next to.
I can't remember why I assigned her to Japan other than the fact that the name Kim is common in Japan and Korea.
So, I prayed to her just minutes before finding my Coat with a Japanese flag and a big H as well for Hirohito.
So, Mussolini gets to replace Lucifer and have the title Dictator, but little Kim Dianne, Goddess of the moon as well as the sun (aka Apollo, Il Duce), any decision Mussolini wishes to make can be overridden by her to make sure no decisions are made that make more suffering in our world.

The only place I know of that I've had coincidences that would indicate Mussolini rules as a true Dictator with absolute power, is over planet Mars, named after "the Roman God of War". It is there that soldiers can mutate and be cloned with even more mutations and receive the Fascist sun chip in their brains which is a miniature version of Yasukuni shrine that can be inserted into the cranium and brain, to lose free will and be controlled by the Divinities of Yasukuni shrine and the greatest Samurai Warrior Gods and enlightened Buddhas.

The mutations can make them better "Gods and Goddesses of War" and they can also have their DNA changed to become Alien Reptilian Shapeshifter beings with a Tulpa half, create with words as God does and speak Tulpas into existence, as well as reproduce on Mars Martian Alien Warriors that can invade earth or Heaven, empower the Fascist party and presence in all realms, making peace and creating an alliance between Heaven and Hell.

Viva Il Duce!
Benito_Mussolini_crop (2).jpg
Benito_Mussolini_1930.png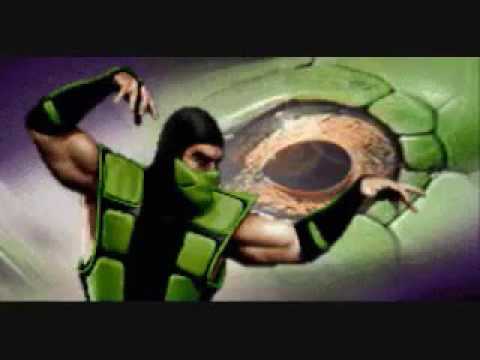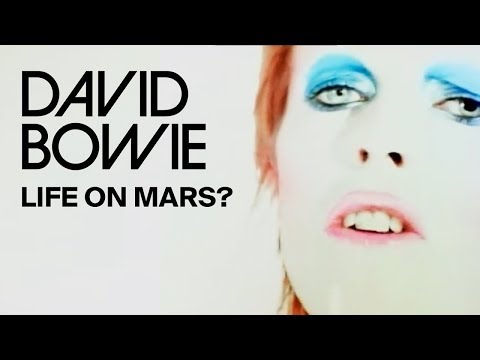 OIP (14).jpeg
eae1c8e0333e405d709208cb8e642a92--militaria-stock-photos.jpg