In Catholicism monks take multiple new names when they take their vows and at confirmation, Catholics take a new name when sealed in the holy spirit.
I picked Mussolini and Hirohito as my Fascist confirmation name and patron Saints.
Its interesting,
I chose Francis of Assisi as my Catholic confirmation name because he got naked in public next to pious people, kissed lepers, begged for alms like my panhandling, communicated with wild animals, and verifiably insane in his acts, like walking barefoot to where crusaders fought Muslims. Then crossing enemy lines to preach Christianity with a what appeared to be a Kamikaze mission.
The Sultan admired his balls and found him too likeable to kill.
What is more interesting about Francis of Assisi was Mussolini wanted to be more like him, so he owned nothing of value really save for the uniforms which were donations.
The Duce gave away all his money made as Prime minister to rebuild structures, fund women to have many children, repair Churches, give farmers free land, and create Fascist monuments to
raise morale, surviving on the newspaper he had prior to becoming Prime minister. (The M is on the miraculous medal. It stands for Mary haha)
Despite incessant attempts to destroy all monuments created by Mussolini, some still stand:
He is literally the most difficult dead guy to kill. Killing him without trial, urinating on him, stoning him, hanging him upside down, using him as target practice, urinating on his grave and shouting hateful words as if an attempt to abuse and canibalize his ghost, digging up his corpse and hiding it for 12 years , stealing the brains out of his blown apart cranium, ( the Vatican country Mussolini created denied His corpse even a Catholic burial), and making his form of government the ugliest curse-word in politics, doesn't stop hundreds of thousands of people going to his tomb and place of birth each year.
Just google "Mussolini worshippers".
Fascists are so devoted to the dead that prisons where war criminals were kept had to be evacuated, demolished, and new prisons rebuilt because of how many Fascist pilgrims were going to the prisons to pay homage to ghosts
.
Back to Francis of Assisi. Mussolini made him patron Saint of all future Resurrections of the Roman Empire, and successfully pressured the Pope to make Saint Francis of Assisi the patron Saint of Italy, and the Pope agreed, though probably reluctantly.
Italy has the greatest theologians and more Popes and canonized Saints then anyone, and
Francis of Assisi was essentially a bum and rebelled against traditional Catholic piety.
He was also a source of total confusion compared to other Theologians, and Francis refused to even become a priest.
Francis didn't like the pomp or the respect priests received and preferred to be despised rather than praised.
The Duce failed to be the virtuous peaceful person he wanted to be, but His favorite author was Nobel peace prize Indian winner, Tagore, who didn't even want to respond to Mussolini's invitation.
Tagore considered himself the complete opposite of Mussolini, but so impressed and surprised was he with the Duce, he lost fans when he "sang the praises of Mussolini".
Gandhi responded to Mussolini's invitation by showing up half-naked with a goat. The Duce grinned ear to ear in admiration of his simplicity and poverty of spirit.
Rachel said there was no one who ever left as big an impression on the Duce as Gandhi.
Gandhi said good things about Mussolini.
My point being, Mussolini didn't really like himself and preferred the company of lowly people, meek, humble, and poor in spirit.
When authorities searched his house for jewelry or expensive fur coats, they found nothing of value really , and mistook his wife for a maid, in her peasant apron with eggs.
Mussolini didn't live up to his duties as a Fascist in his obsession with starting an anti-bolshivek block, anti-secularist spiritual Empire, Roman Empire revived, anti-communist global defense initiative, united states of Europe to battle militant atheism and the spread of the Soviet Union.
He did all he could to stop that war, placing troops on the border of Austria which initially prevented the invasion. He stalled the invasion of Czechoslovakia and entered the war when Britain was hopeless and only alive because of the ocean. France was done in a few days.

The Duce didn't know about the extermination of Jews and thought Hitler was only detaining secular Jews who had allegiance to Joseph Stalin and the Soviet Union's atheist errors.
So he
figured he had to enter the war, why not choose the side that has won every battle and is promising to make you 20th Century Caesar of the fifth Resurrection of the Roman Empire

(first Roman Empire, Charlemagne's Empire, Holy Roman Empire of Otto the great, Napoleon Bonaparte crowned Roman Emperor by the Pope, and with the conquest of Ethiopia and Somalia, Italy had an Empire, making Mussolini officially Caesar of the fifth Roman Empire.

Mussolini would argue Russia was also a Resurrection of the Roman Empire, and American government has its roots in the Roman Empire
, so we are essentially a Resurrection of what the Roman Empire was to the world at it's heights.
Even if Mussolini restored the borders of the Roman Empire at it's greatest size, and made the whole thing like one country, the United States of America would still have a better economy. We must stop this great nation from committing suicide like the European Union is doing with political correctness!
At any rate, I'll explain later what I'm getting at.
For now, ask me anything and you will get an honest answer. I pray to Ted Bundy Victims who set me free from an addiction to necrophiliac snuff porn.
On poor man's PCP and acid I drank my own urine to stay in the vision quest realm. I have had a full-blown ejaculation in my pants while kneeling in a monastery reciting the Breviary (official prayer of the Roman Catholic church) due to going a year and a half without masturbation.
If I must relieve myself I turn the act into an offering to a girl who was violently murdered enshrined Kami on my wall and say, "Georgeann Hawkins, be exalted, be Queen of America! Be Queen of Heaven and earth!"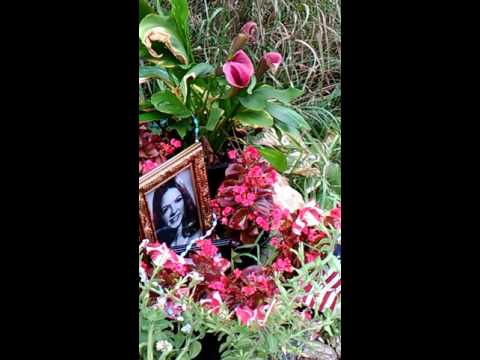 By associating sexual stimulation with thoughts of glorifying, exalting, and making the stolen dreams of murdered girls come true, I train the mind to associate sexual gratification with acts of kindness,
it was the only effective therapy.

When I got in the habit at age 10 of associating sexual arousal and pleasure with strangling girls and looking into their wide-eyed lifeless gaze as they breath their last breath into me and twitch their last twitching( At age 10, that was my idea of romance thanks to
​​​​​porn exposure age 8.)​​​​​​ a counter habit needed to be introduced.

I want that shit outlawed! Before Mussolini was in power, he and his Fascist party went to night clubs, places promoting hedonistic immorality and threw rocks through the windows. He called it the errors of Russia.

Police were called and supposed to arrest him. They sided with him because they saw he would make short work of the mafia and crush crime.

But my confessions are shameful enough to destroy my reputation already, so ask any question.

What the hell do I have as reason to hide the truth?