I'm just fuckin about with the title of this thread. He's probably not that bad, just has dementia and scares children.
But seriously, are any of you who are reading this good, authentic, Biden Apologists who can tell me why in the butt fuck it's come to this?
This is what we've become in the greatest superpower?
Yeah, he could be our next President. I don't doubt that, all things considered.
So, regarding Biden apologetics, what exactly does it mean that a person's skin color changes if they can't figure out whether they are for him or not?
America has to have intelligent people out there.
Do you think Biden is intelligent?
If not, do you think there are intelligent Democrats out there? What are the reasons you think they nominated a senile dude whose painfully embarrassing to watch.
​​​​
I get embarrassed and I shouldn't because I'm not a Democrat, but I feel sorry for the poor guy and America .
The smartest Democrat in America should be nominated. This is what they come up with?
Biden says ingenious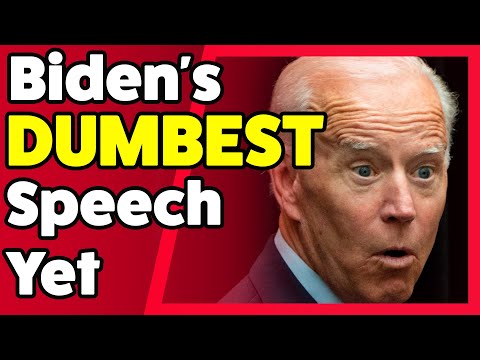 :
​​