Caffeine is an addictive stimulant that guaranteed , more money is spent on Caffeine products everywhere in a year than Cocaine, Heroin, and Meth combined.
Are you sure you wish to let this chemical hold you in bondage?
I would recommend Yerba Mate. Or green tea because of the high antioxidants content. I also find the come down from large amounts of caffeine is worse than the comedown from Meth in my opinion. (I'm not talking about withdrawal from Meth addiction. That lasts weeks and is hell. But following a large amount of any stimulant , there is a crash where you feel tired and crummy and unmotivated. Large amounts of caffeine make me feel terrible.)
Now, Caffeine addiction is better than Meth addiction, alcohol addiction, and I don't know about nicotene addiction.
I chew nicotene gum with caffeine while hitting the meth pipe so I call it the "Holy Trinity" because it's a Triune of Stimulants that are relatively harmless if you don't abuse them.
This forum sadly doesn't know the sober Mattsturbator.
Maybe when I get sober I won't be ill anymore and will change my name. For now, I am ill, mentally , emotionally, spiritually, (but Doctor says not physically).
Second question and topic for this thread

Is my reputation redeemable?
I don't give a shit about reputation with anyone other than Kami and brave soldiers of Yasukuni Shrine who gave their lives in the most brave acts of Kamikaze missions
​
​
, suicide banzai bayonet charges into machine gun fire
​
, and thus achieved eternal treasures and honorable death, securing eternal life (if you haven't seen them in action, watch this: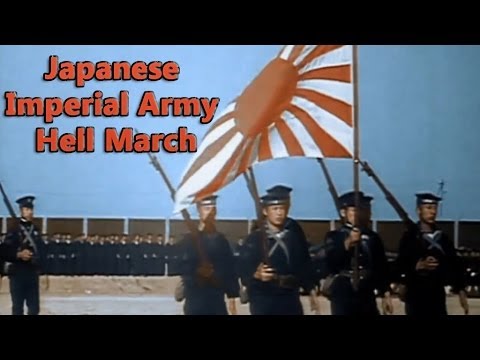 as a divinity with the Imperial Spirits, the enlightened Buddhas, the Pharoah's , and the Caesars like Il Duce, who all Japanese people, politicians, and priesthood pay homage to dept for the ones who are butthurt about the war criminals enshrined there.

War criminals need love too.

Yes, you lose friends and chicks don't dig it other than the Virgin Mary, The Capitol Hill Queens, and Amaterasu the sun Divinity. Those are the women whose beauty never fades and is not deceptive charm or fleeting fragile vanity.

My current prostitute friend and I are not on good terms because she has double standards and gets vicious that I have feelings for other women (while she has many dicks in her and not once have I objected to it or felt jealous like Yahweh not wanting Israel to prostitute herself to other gods).

But my point is, I don't care about reputation on this forum or anywhere among mortals. A little bit perhaps, but obviously I would not have started 20 threads about Mussolini and Fascism, mentioned I'm an altruistic compassionate guy who wants to ravage and kill people, if this was a popularity contest or I was trying to be accepted.

But just for giggles and shits in the stoners lounge, could my reputation at this forum ever be redeemed or is it like humpdee Dumpdee falling from a great wall, unable to be put back together again.

I'll let you know, when I'm sober I rarely post and it's coherent and is not weird because I'm suffering too much to post worthless words. Everything sober comes from the heart and isn't meth speaking sermons.

When I'm sober I don't look at porn or masturbate or post pictures of beastly the Bishop (Dick), I just know I'm hung more than a Kenyan. (If it's true blacks are more hung than white's, how come I was in prison with a black majority, we all were forced to shower together, and it was mine everyone was ranting about. I encourage anyone at this forum to enter into a contest with me. I'd be the Chief Administrator if size meant something.
)

When I'm sober I don't even hardly ever get sexually aroused or it's an inappropriate erection that shouldn't be there because I'm not horny that much, more into things like wisdom, enlightenment, eloquent Vocabulary, and courage, and see the carnal temptations and passions as being immature and impure.

When I'm sober I don't spend all night in cemeteries praying to dead people and getting charged with Kami. Were I sober , my wall wouldn't look like this:
​
​​
​
​​
​
​​
​
​​
​
​​
I refuse to take the pictures down for fear of offending the Duce, but it is a heavy cross to carry every time I invite an ethnic minority into my home and they see that shit and mistaken it for being "White Power".
I had one of my black drug dealers used to do the Fascist salute and yell "White Power" when he saw me.
My best friend is black and I live in a black neighborhood but I also have shrines to Malcolm X , Kuljeet Randhawa, Nafisa Joseph, and Emperor Haile Selassie and can prove Benito Mussolini condemned white power and his favorite visitors who left the biggest impression on him were dark Indians (Tagore + Gandhi).
But the images are there to raise my morale ( and I had a dream last night that I was collecting action figures of Benito Mussolini and someone came through my window and said there has been a breach in the security of my home. .]
In the dream he said "He said "Why Matthew, You're gonna get jumped"?
I responded, " they work like crucifixes to protect me from the Antichrist and Communists. I also asked the store clerk where I could get an action figure of Lia [both what I named the state and the name of the first spouse of the first Mussolini in the book of Genesis. Lia in Scripture is represented by the moon, Mussolini is the sun, and their children are the stars. Lia was the name of the girl I asked to marry me, then jumped off a building over and spent 10 weeks in a wheel chair, went limping back to her in another failed attempt to win her affections. Are there any dream interpreters here].
There is actually a smidgen of truth to that statement. Fascist Propaganda and images of the Caesar, ( who I believe to be the Benevolent Dictator of Heaven,) raise my morale, energize me, empower, inspire me, and speak a thousand words.
So, unless your soul is clothed in splendor like the purest lillies of the field or you have a smokin masterpiece of God body like
niftypebble21
( that also speaks 1,000 words), or you're Mother Teresa of Calcutta, or unless you are wise, Fuck Off!
Anyway, my question is this. Can Humptee Dumptee's reputation be put back together or is this just a hopeless case?